Top Cop in Mexico's Deadliest City Promising Crime-Cutting Results in 6 Mo.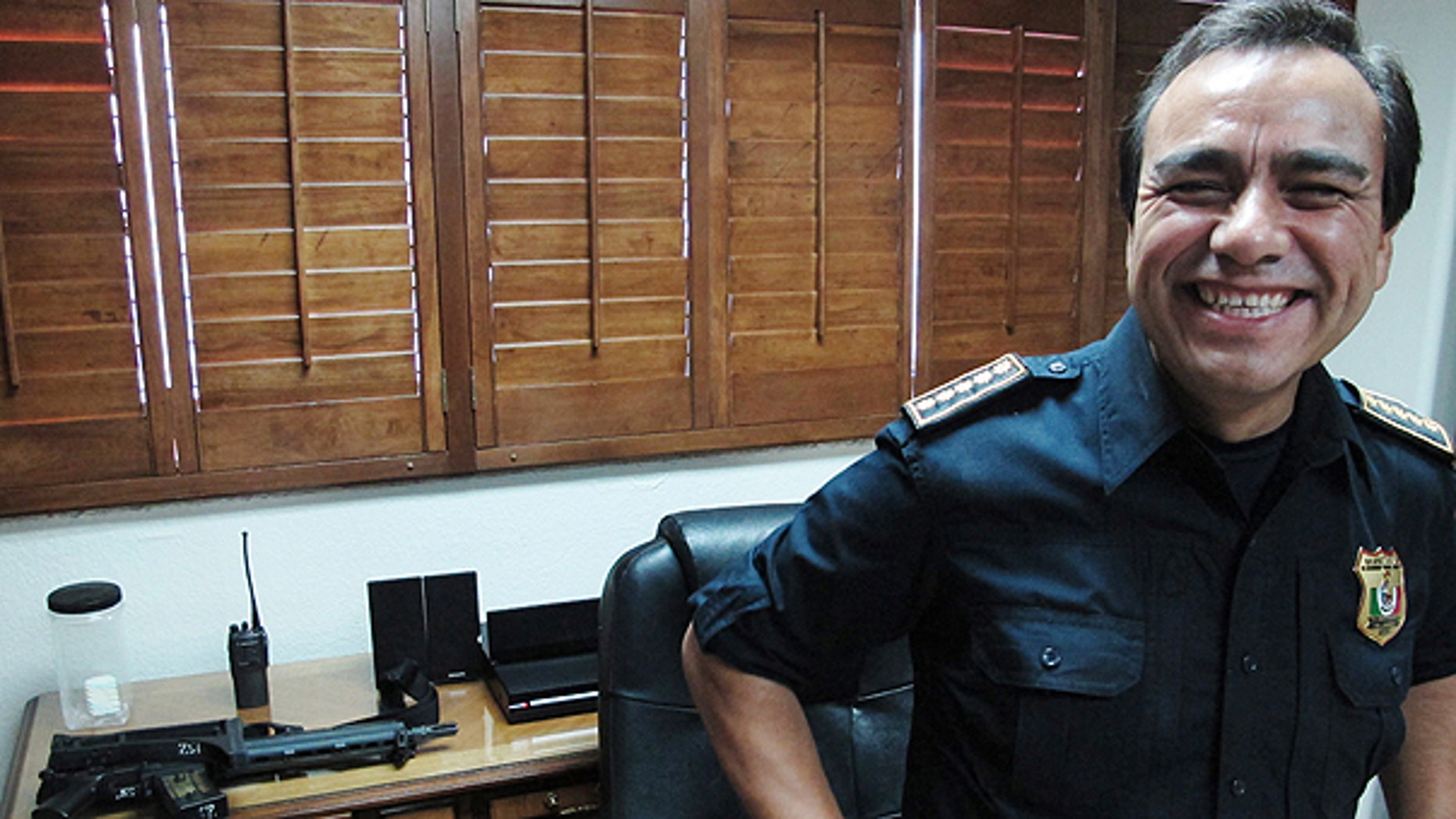 CIUDAD JUAREZ, Mexico -- The new police chief in Mexico's deadliest city says bringing crime down and cleaning up the police force should be much easier than it was in Tijuana, where he spent three years as the top cop.
Julian Leyzaola, 51, took the Juarez job in March, and he predicted during an interview with The Associated Press on Tuesday that residents will begin seeing results in six months.
He said that what he learned in calming Tijuana will help him do the same faster in this city across the border from El Paso, Texas. With more than 3,100 homicides last year, Juarez is one of the deadliest cities in the Western Hemisphere.
Leyzaola, a retired army lieutenant colonel, has started a purge of the police ranks. So far, 160 officers have either quit, been fired or arrested, and he predicted that a total of 400 officers will be dismissed this year.
His pacification strategy for the city includes taking over one neighborhood at a time with overwhelming police force to drive out criminals.
"We will harass them. They will see us everywhere, even in their soup," Leyzaola said. "When there is a murder, it won't be one unit that responds, there will be 30."
He is not promising the arrest of high-profile drug kingpins. At least not now. Police will first hit the criminal organizations' structures, and then the bosses will fall, he said.
The strategy proved successful in Tijuana where he managed to curb violence and restore a sense of calm in the sprawling city across the border from San Diego, California.
In Tijuana, Leyzaola also was targeted with accusations that he was responsible for torturing detainees, among them police officers suspected of corruption.
On Tuesday, he repeated his denial of involvement in torture. He called torture unacceptable and said that "when authority is involved in torture, it's no different from criminals."
Some people in Tijuana have argued the crime reduction in that city was more a result of the arrest of one druglord and a purported truce between the two remaining cartels than of Leyzaola's policing approach. Others questioned whether police ignored some gangs while driving out other criminal organizations.
Juarez's new chief insisted he did not favor any crime group and said those who think striking a deal with gangs will bring peace are mistaken.
"You can never control a criminal. They will always want more," he said.
Leyzaola has a reputation for talking tough and he offered a warning to the criminals of Juarez.
"I faced one of the most violent and persistent cartels (in Tijuana) ... why should I tremble when someone mentions the Zetas? It's them that should tremble," he said, referring to a Mexican drug gang noted for its brutality and ruthlessness.
His strategy could already be working. The number of homicides has fallen for three straight months in Juarez, but Leyzaola said people shouldn't expect to see signs of progress until year's end.