The Latest: ECB says inflation still subdued in eurozone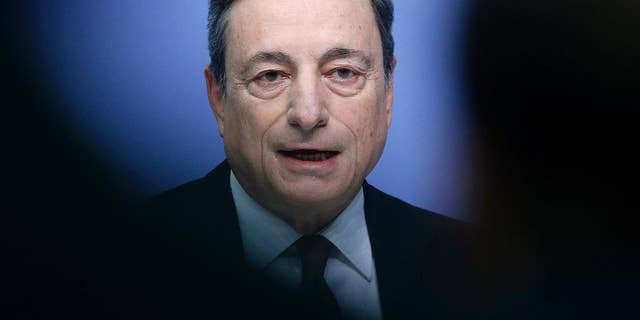 NEWYou can now listen to Fox News articles!
FRANKFURT, Germany – The Latest on the European Central Bank's monetary policy meeting (all times local):
2:40 p.m.
European Central Bank President Mario Draghi says inflation pressures in the 19-country eurozone "remain subdued."
Thursday's remark is a sign that the bank is determined to maintain its monetary stimulus programs at least through the end of the year.
Inflation has jumped to 1.1 percent in December in the eurozone, but that was mainly due to an increase in fuel prices, not underlying demand for goods.
Draghi said there was "no sign yet" of a convincing upturn in inflation. Excluding fuel and other volatile items, inflation remains stuck around 0.8 percent-0.9 percent. That's still far below the ECB's goal of just under 2 percent.
The ECB earlier decided to keep its interest rates and stimulus programs on hold.