The Latest: Category 3 Willa's eye about to hit Mexico coast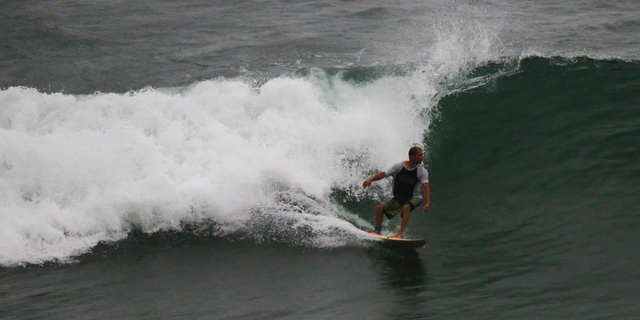 MAZATLAN, Mexico – The latest on Hurricane Willa (all times local):
7 p.m.
Forecasters say the eye of Category 3 Hurricane Willa is about to make landfall along Mexico's west-central Pacific coast.
The U.S. National Hurricane Center says the storm still has maximum sustained winds of 120 mph (195 kph), and little variation in strength is expected before it comes onshore.
Its center is about 50 miles (80 kilometers) south-southeast of Mazatlan. It's heading to the north-northeast at 10 mph (17kph), barreling toward a stretch of land south of the beach resort city.
The center warned Tuesday evening that people should not venture outside during "the relative calm of the eye, since hazardous winds will suddenly increase" as it passes.
___
1:20 P.M.
Mexican emergency officials say they've evacuated more than 4,250 people in towns along the Pacific coast that are threatened by Hurricane Willa.
Civil defense director Luis Felipe Puente said at a televised news conference that 58 shelters had been set up for evacuees, although most of them took refuge with friends and relatives. Hotel occupancy across the entire potentially affected area was 40 percent.
The western states of Sinaloa, Jalisco, Colima and Nayarit are expected to be most affected by Willa, which officials said would likely hit in the evening.
___
12:45 p.m.
Officials in the state of Nayarit along Mexico's Pacific coast have ordered all shops and businesses in six municipalities closed ahead of the expected landfall of Hurricane Willa.
The state government's Facebook page on Tuesday says all commercial activity there must close. The fire department asked citizens to stay home, away from windows and keep calm.
Part of the hurricane warning area is in Nayarit. Willa has weakened from Category 5 strength to Category 3. But it's still threatening to cause widespread damage when it hits later Tuesday.