Six fined over Malaysia 'exorcism' death: report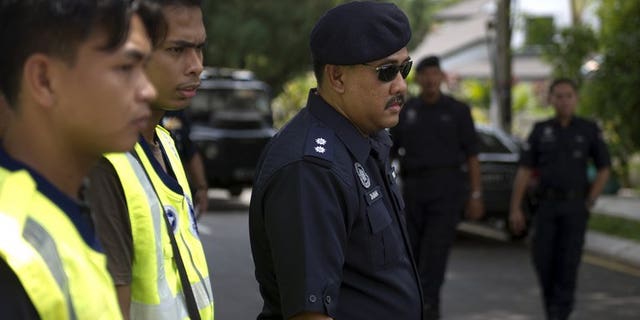 KUALA LUMPUR (AFP) – Six family members who suffocated a Malaysian toddler to death by piling on top of her for hours in a suspected exorcism ritual have been fined but avoided jail, a report said Saturday.
Chua Wan Zuen, aged two, died after being pinned down under a blanket in August last year with eight people, including her parents, crushing her for several hours in an attempt to drive away evil spirits.
A district court in northern Penang state on Friday fined the girl's parents, uncle, aunt and grandmother 10,000 ringgit ($3,000) each after they pleaded guilty to causing Chua's death by negligence, The Star reported.
Her 21-year-old cousin was fined 5,000 ringgit, while another cousin, 16, was released on probation, it said.
All seven originally pleaded not guilty but in the course of the trial admitted to committing the offence at their home in the northern town of Bukit Mertajam.
An Indonesian maid, who police said had joined the seven others in the ritual, was not charged and testified against the ethnic Chinese family.
The parents were also fined an additional 5,000 ringgit each on a second charge of exposing their daughter to physical harm.
The offence is punishable by up to 10 years in jail, while negligently causing death carries a penalty of up to two years in prison.
If the family fail to pay the fines, they could be jailed for up to seven months in the parents' case or less for the others.
Court officials and lawyers could not be reached on Saturday for comment.
Malaysia is a predominantly Muslim country, but has large non-Muslim ethnic Chinese and Indian minorities.
Seeking the advice of faith healers is common in Malaysia, but violent rituals are rare.
In 2008, a Malaysian couple were beaten to death by family members in a bizarre ritual to cure them of a smoking habit and illnesses.