Sikhs Allowed to Return to Temple After Deadly Shooting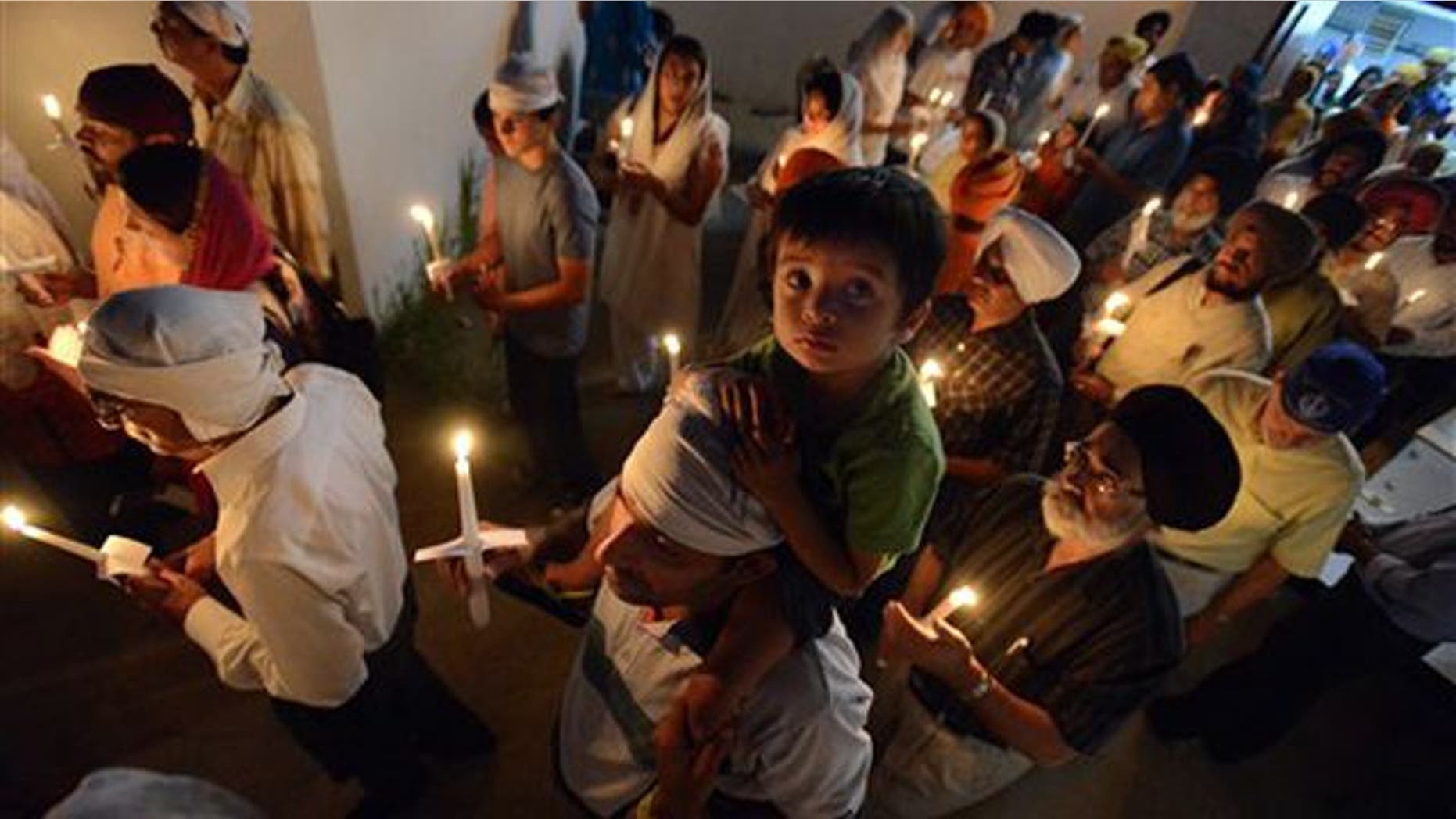 Milwaukee – For the first time since the deadly shooting in Milwaukee where accused gunman Michael Wade killed six worshippers and left three other people critically wounded Sikhs are returning to the temple.
Inderjeet Singh Dhillon is a community leader at the Sikh Temple of Wisconsin in Oak Creek. He says the FBI returned the temple keys to members about 9 a.m. Thursday.
He says he and others are now working on cleanup and construction work.
Temple leaders say they're planning a ceremony Friday to honor the six killed. The ceremony involves a series of priests reading their holy book aloud from cover to cover, a rite that takes 48 hours.
The Sunday attack was carried by Wade Michael Page, a white supremacist who then shot and killed himself after a shootout with police.
Also two young children are being credited with warning worshippers at a Sikh temple that a man with a gun was outside and had just shot two people.
Eleven-year-old Abhay Singh and his 9-year-old sister, Amanat Singh were talking and joking around outside the Oak Creek temple Sunday as their family prepared to celebrate Amanat's birthday.
Amanat says they heard what they thought was fireworks, then saw a man reload a gun and shoot two people who were getting in their car.
Abhay says it felt like time froze, then they ran as fast as they could into the temple to warn others. The children say women who were preparing a meal in the kitchen thought they were horsing around until the sound of gunshots drew closer.
Based on reporting by The Associated Press.
Follow us on twitter.com/foxnewslatino
Like us at facebook.com/foxnewslatino