Serbia's Srebrenica trial postponed until February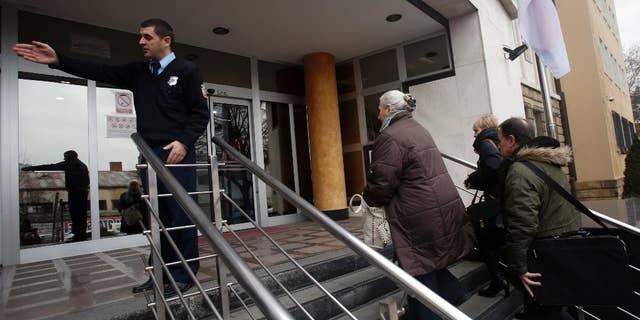 BELGRADE, Serbia – The start of the landmark trial in Serbia of eight former Bosnian Serb police officers charged with taking part in the 1995 Srebrenica massacre has been postponed until February amid legal wrangling.
Judges said Tuesday that the proceedings will resume once the court fulfills the defense team's demand to learn the identities of protected witnesses in accordance with the law.
Defense lawyers already forced a one-day delay Monday by demanding the replacement of the three-judge panel. Presiding judge Mirjana Ilic has pledged not to allow any further stalling.
The suspects are charged with brutally killing hundreds of people in a warehouse outside Srebrenica.
Their long-awaited trial is seen as a test of Serbia's pledge to deal with its wartime past and an important step in the Balkan reconciliation efforts.