Sarajevans line the street as trucks carrying 775 Srebrenica massacre victims drive by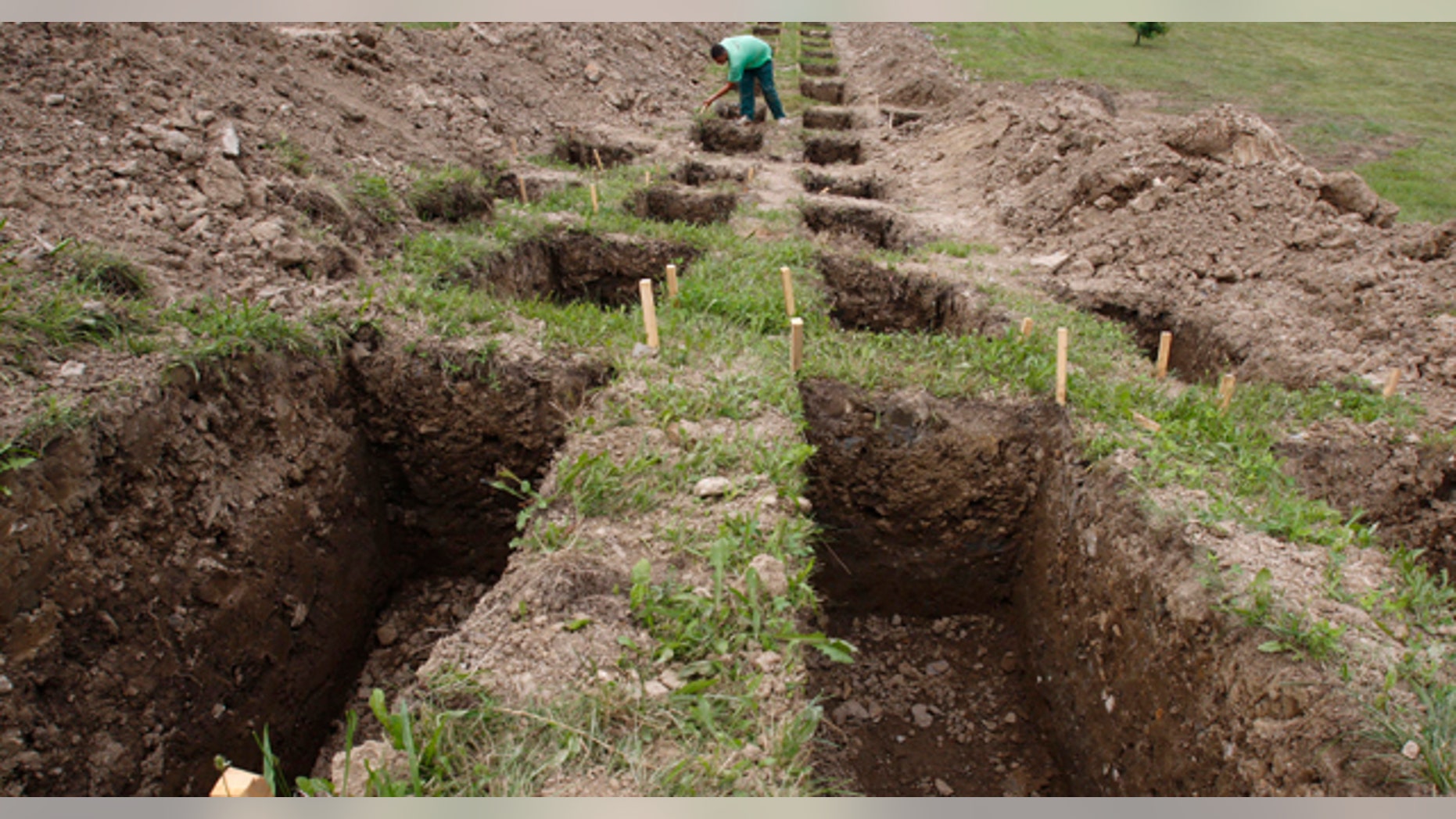 SARAJEVO, Bosnia-Herzegovina – SARAJEVO, Bosnia-Herzegovina (AP) — Thousands lined up Sarajevo's main street Friday while trucks bearing 775 coffins passed through on their way to Srebrenica, where the victims of Europe's worst crime since the Nazi era will be buried.
There were pained sighs mixed with Muslim prayers when the four trucks appeared around a corner. The weeping crowd tucked white and red roses into canvas covering the coffins as the trucks drove slowly down a street sprinkled with rose water.
The 775 sets of remains, found in mass graves and identified through DNA tests, will be buried at a memorial center near Srebrenica on Sunday — the 15th anniversary of the crime.
More than 8,000 Muslim Bosniak men and boys were killed in Srebrenica over several days when Serb forces overran the town in July 1995.
Several women screamed loud when the trucks stopped for a few minutes in front of the Bosnian presidency building. People approached the vehicles and gently stroked the canvases covering the coffins.
"Let me touch him," a woman screamed, pushing her way through the crowd to the truck. She then slammed her palms against the canvas and sunk on her knees. "Four of my brothers, four of my brothers ...," she kept repeating as people around her tried to lift her up and comfort her.
"When you pray, your brothers can hear you," one woman comforted her, while trying to press a bottle of water against her lips.
Another elderly woman leaned against the truck with both hands as people around her were sprinkling her head with water. She wasn't crying but did not appear to be fully aware either.
"My name is Zaha Husic, please, my two sons are here," she kept telling a policewoman.
"Zaha Husic ... Zaha Husic ... two ... two.." the woman repeated while the officer hugged her saying "it's all right, take your time, I'm holding you."
The four trucks continued their slow procession after a few minutes while people were still walking next to them, stroking the canvas.
During the war, Srebrenica was officially under U.N. protection, but a few hundred Dutch soldiers on peacekeeping duty stood by helplessly as the Bosnian Serb forces rounded up the population and sorted out the men for execution.
The International Court of Justice in The Hague ruled that Bosnian Serb troops committed genocide in Srebrenica. Bosnian Serb Gen. Ratko Mladic, who led the Serb troops, was indicted by the U.N. war crimes tribunal of genocide end of 1995 but still remains at large — presumably in Serbia.