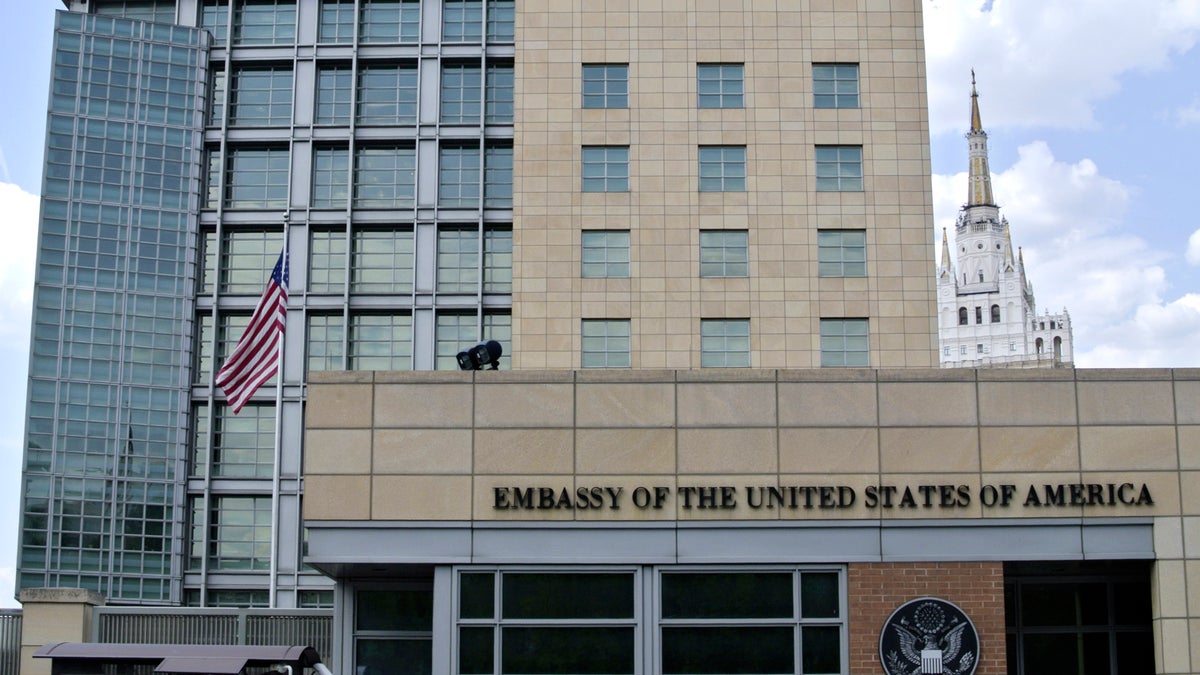 A state-owned Russian television station on Thursday broadcast video of what it claimed to be a brawl between a U.S. diplomat and a Russian security guard at an entrance to the American Embassy in Moscow.
The video follows a string of accusations that the Kremlin would harass or intimidate U.S. diplomats and their families overseas.
In the footage shown on the NTV channel, a man identified as the American gets out of a taxi and walks to the embassy door. Seconds later, the security guard bursts out of a sentry box and tackles the man.
Eventually, the American is able to crawl toward the door with the guard on top of him. Then, the video ends.
A Washington Post column indicated last week that a guard had fought with a U.S. diplomat outside the embassy, leaving the unidentified American with a broken shoulder. NTV did not name the source for its video.
Russian media claim the American was a suspected CIA spy and had not shown proper identification.
A U.S. Embassy spokesman had no immediate response to the NTV report, and the CIA wouldn't comment.
"Harassment and surveillance of our diplomatic personnel in Moscow by security personnel and traffic police have increased significantly," State Dept. spokeswoman Elizabeth Trudeau told reporters last week.
In previous incidents, diplomats claimed Russian security workers followed the children of former U.S. ambassador Michael McFaul as they went to school, and a Russian intruder broke into a U.S. defense official's home in Moscow and killed his dog, the Post reported.
Fox News' Lucas Tomlinson and The Associated Press contributed to this report.