Refinery in Italy erupts in flames, no injuries reported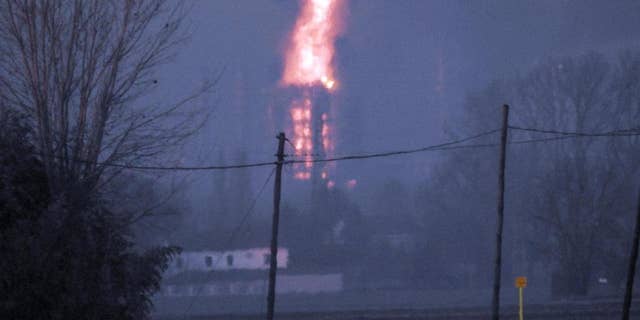 MILAN – Italian oil company Eni says a fire erupted in a refinery in Pavia province south of Milan, and that the flames were being extinguished. There were no immediate reports of injuries.
The news agency ANSA reported an explosion just before 4 p.m. local (1500 GMT) Thursday at the Sannazzaro de' Burgondi refinery, one of the biggest in Italy, which sent a ball of fire skyward. The cause was under investigation.
A cloud of black smoke was visible for about 10 kilometer (six miles) from the site of the blast.
Ambulances were in place to respond to any health repercussions on nearby residents.