Putin praises 'stabilization' of Russian economy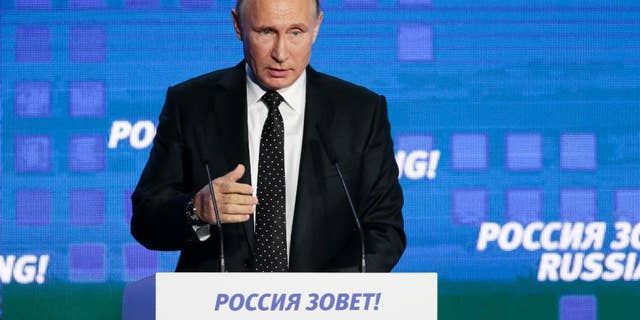 MOSCOW – Russian President Vladimir Putin has praised the "stabilization" of the Russian economy but says more can be done to promote growth.
Russia's economy contracted by 3.7 percent last year on the back of Western sanctions and a slump in the price of its oil exports, but has recovered partly this year thanks to a rebound in crude. The IMF predicts a further drop in the economy of 0.8 percent this year before growth of 1.1 percent in 2017.
Speaking to Russian and foreign business leaders in Moscow, Putin has praised drops in inflation and capital outflows but says "the stabilization that has been achieved has not yet transformed into steady growth."
Putin adds that Russia still needs to increase labor productivity and limit government spending.