Powerful typhoon injures dozens as it heads to Tokyo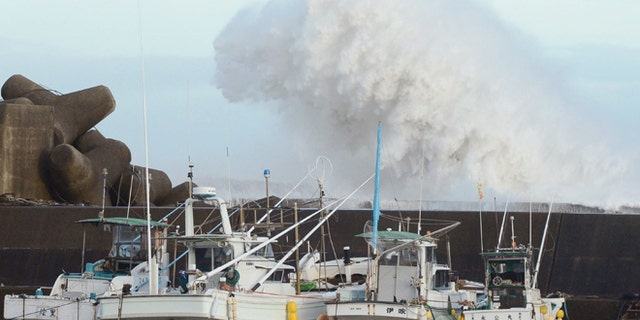 TOKYO – A powerful typhoon headed to Tokyo on Sunday after injuring dozens of people, causing blackouts and paralyzing traffic in southern and western Japan.
Japan's Meteorological Agency said Typhoon Jelawat was expected to reach the Tokyo region Sunday night. It warned of torrential rain and strong wind gusts, urging residents to stay indoors.
It said the storm was packing winds of up to 78 miles an hour as it passed the Nagoya area in central Japan. Nagoya city issued an evacuation advisory to more than 50,000 residents because of fear of flooding from a swollen river. More than 10,000 people were also evacuated in Ishinomaki, a coastal city in northern Japan that was hit by last year's tsunami.
The typhoon left 145 people with minor injuries in southern and western Japan, about half of them on the southern island of Okinawa, public broadcaster NHK said. Tens of thousands of homes were without electricity.
Dozens of trains were halted in coastal areas around Tokyo and many stores inside the capital closed early Sunday as the storm approached. It was expected to hit northern Japan and move off into the Pacific Ocean early Monday.