PM praises police, says Egypt committed to elections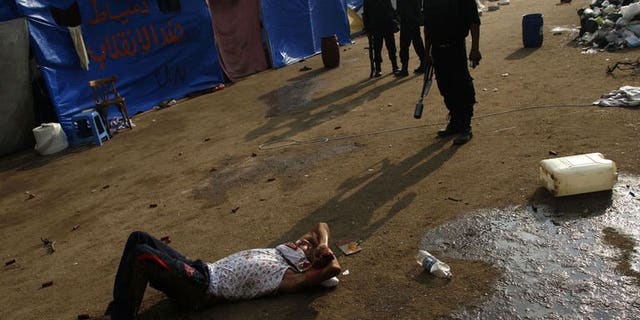 CAIRO (AFP) – Egypt's interim prime minister Hazem al-Beblawi praised police for their "self-restraint" on Wednesday and said the country remains committed to an army-drafted roadmap which calls for elections in 2014.
He was speaking after scores of people were killed in clashes with security forces who stormed two protest camps occupied for several weeks by supporters of ousted president Mohamed Morsi.
Forty-three policemen died in the violence across the country, on top of 149 supporters of Morsi who were killed, interior minister Mohamed Ibrahim said.
Beblawi justified the use of force saying that Morsi loyalists had been sowing chaos around the country, "terrorising citizens, attacking public and private property."
"The state had to intervene to restore security and peace for Egyptians," Beblawi said.
He also said the state of emergency declared by the president was necessary under the circumstances.
"No democratic country would impose an emergency state unless it is absolutely necessary," Beblawi said.
The premier in the army-installed interim government urged all sides to work for the next phase in preparation for fresh elections in 2014.
"This government is committed to the roadmap, to having a consensus constitution that protects all rights... based on social justice," he said. "We want to build a civilian state, not a religious one, not a security one."