Phone service returns in restive Nigerian city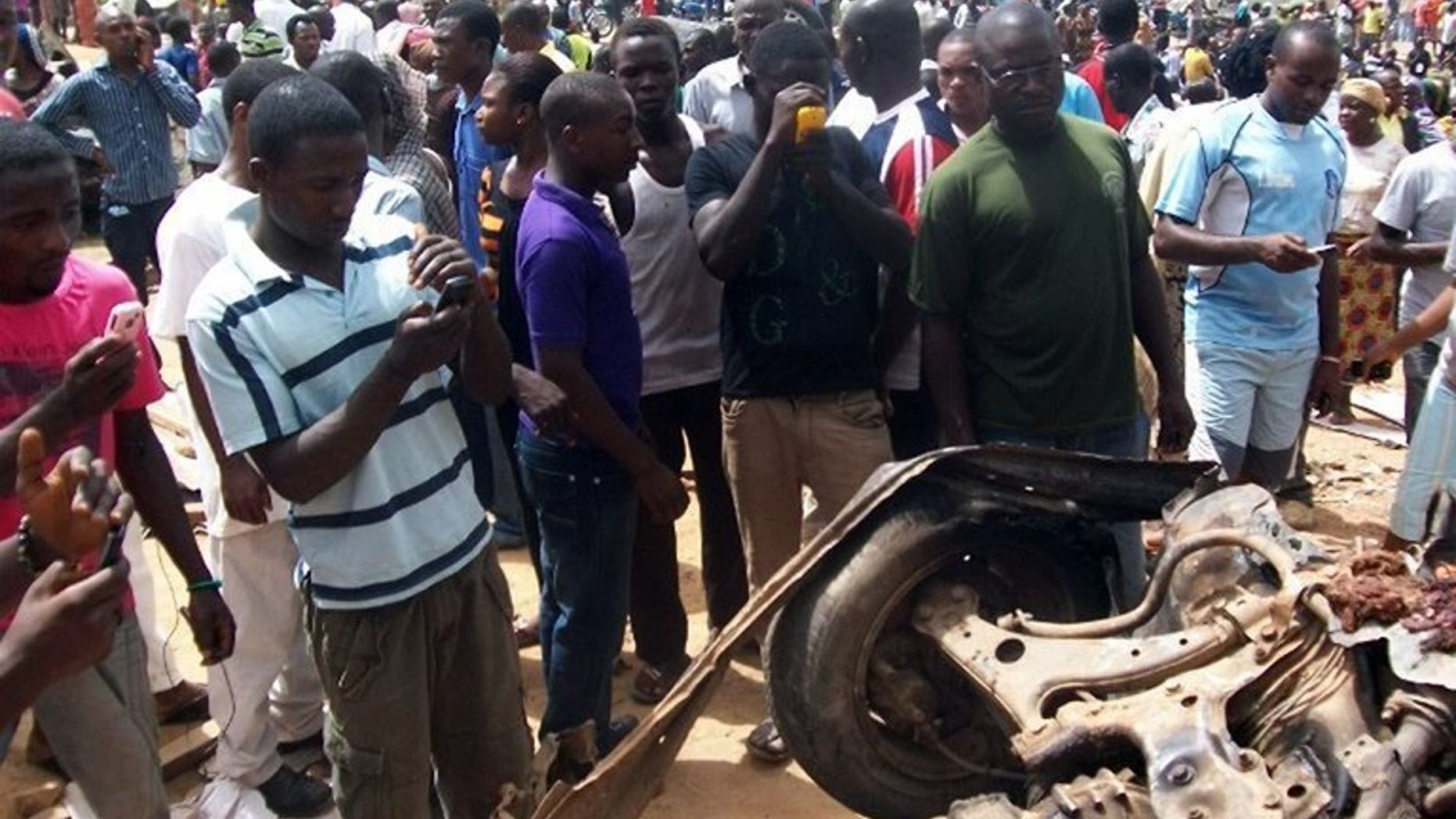 MAIDUGURI, Nigeria (AFP) – Mobile phone service returned to the restive Nigerian city of Maiduguri for the first time in more than two months on Friday, the latest area of the conflict-torn northeast to be reconnected.
The military cut mobile phones in the northeast when it launched an offensive on May 15 seeking to end a four-year insurgency by Islamist extremist group Boko Haram.
It also later banned satellite phones, effectively cutting off the region since landline connections are extremely rare in Nigeria.
Last week, the military restored mobile service to Adamawa state and earlier this week began reconnecting Yobe state.
Maiduguri is the capital of Borno, the third state included in a state of emergency declared on May 14 ahead of the military offensive.
A senior military official told an AFP correspondent in Maiduguri that phone service would be restricted to the city for the time being, with other parts of the state still cut off.
Phone service in the city was erratic on Friday, but accessible at times.
"The phone networks will be confined to Maiduguri metropolis at the moment as a security strategy and will be expanded over time depending on the security situation," the source said on condition of anonymity.
The military has said it cut phone service to prevent Boko Haram from coordinating attacks.
However, a growing number of residents and local officials have called for a return of phone service as the weeks have dragged on.
Yobe's governor said the lack of phone service may have prevented residents from contacting authorities when suspected Boko Haram members raided a secondary school on July 6, killing 42 people, nearly all of them students.
The military has claimed to have pushed out Boko Haram members and destroyed a number of their bases, but the claims have been difficult to verify with the phones cut and access to remote areas restricted.
Violence has appeared to have been reduced amid the crackdown, but insurgents have still defied authorities and carried out a number of attacks, including three deadly school raids, indicating the gains may have been short-lived.