Philippine President Duterte: Drug dealers face 'jail or hell'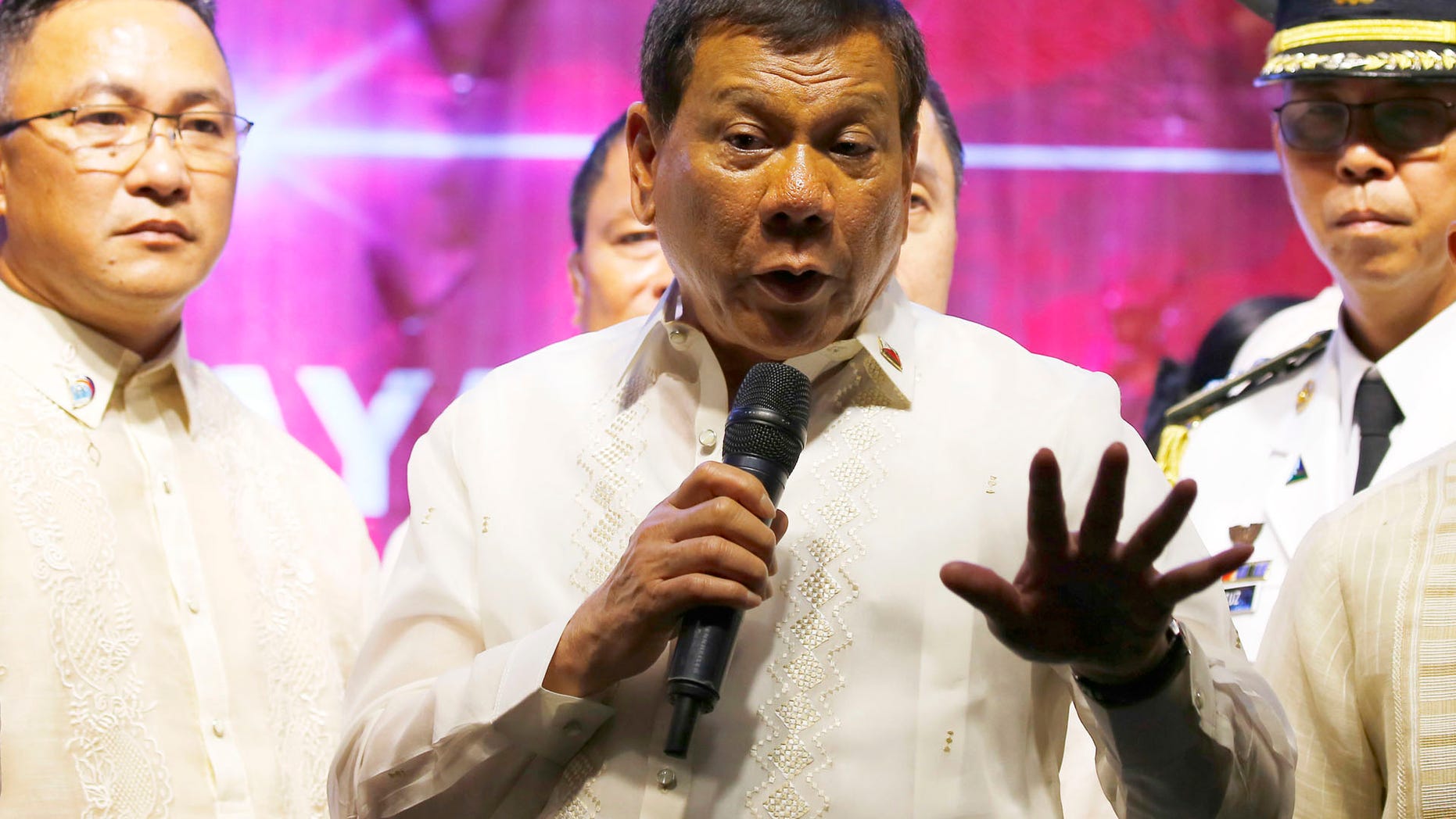 After telling protesters to "shut up" near the start of his State of the Nation speech, Philippine President Rodrigo Duterte again warned drug dealers in his country they would face "jail or hell."
The fiery and unpredictable Duterte initially faced off against thousands of protesters who showed up to demonstrate during his speech to Congress on Monday.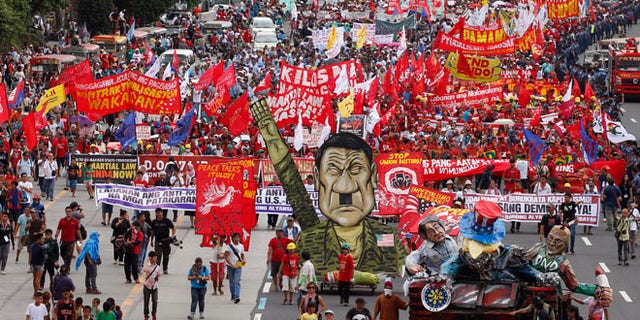 The protesters demanded Duterte deliver on promises made in his first State of the Nation speech last year and interrupted him by shouting "we want peace talks!" To which he responded: "Shut up first. I don't want to face you if you are like that."
The government recently halted preliminary peace talks with communist rebels after attacks on Philippine security forces last week.
PHILIPPINE CONGRESS MARTIAL LAW IN SOUTH AMID SIEGE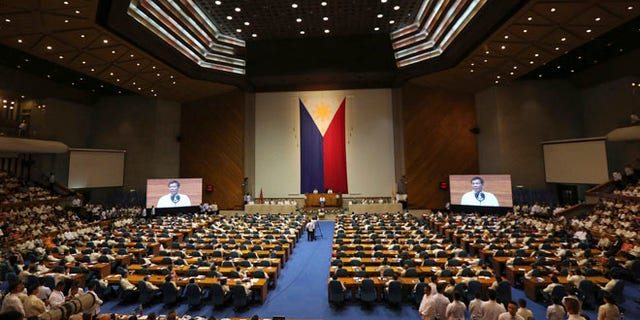 Some lawmakers protested Duterte as well, including one wearing hand painted clothing with messages about Martial Law. Duterte won congressional approval on Saturday for an extension of Martial Law in the south of the country where the government is dealing with pro-ISIS militants. Other protesters wore beading with the words "Regular Jobs Now."
Duterte reiterated his plea for Congress to re-impose the death penalty for drug offenders and other criminals, and said he would not stop his deadly crackdown on illegal drugs.
"The fight will not stop until those who deal in (drugs) understand that they have to stop because the alternatives are either jail or hell," he said.
PHILIPPINES CANCELS TALKS WITH COMMUNIST REBELS AMID ATTACKS
Duterte also addressed the United States in his speech by demanding America give back three church bells that were seized more than a century ago in the Philippine village of Balangiga.
"Give us back those Balangiga bells…They are part of our national heritage ... return it to us, this is painful for us," Duterte said in the speech at the House of Representatives -- with the U.S. ambassador in attendance.
Duterte is the Philippines' 16th president and the annual State of the Nation speech was only his second during his non-renewable term 6-year term.
The Associated Press contributed to this report.