Pakistan seals assets of doctor who played key role in Usama bin Laden raid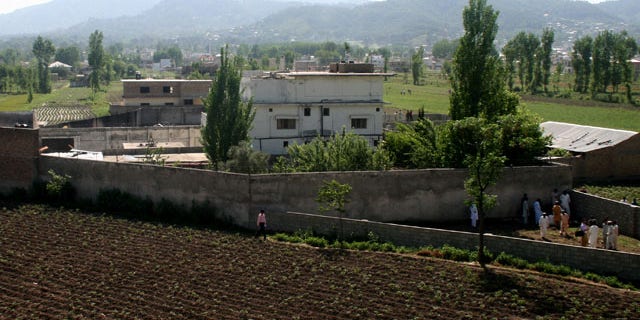 The Pakistani doctor who was instrumental in the raid on Usama bin Laden's compound has had all his assets sealed by the government, according to local news agencies.
Shakeel Afridi and his family also had their bank accounts frozen. He is currently being held for treason by Pakistan's Inter-Services Intelligence agency and could face the death penalty for his role in the May 2011 raid that took down the world's most-wanted terrorist.
The doctor allegedly helped conduct a vaccination program in the village of Abbottabad in an attempt to get within bin Laden's compound and obtain DNA from the Al Qaeda mastermind and his family.
Afridi was arrested last spring when he was at the Pakistan-Afghanistan border attempting to flee the county, according to a report in The Nation, an English-language newspaper based in Pakistan.
The doctor's house in Hayatabab, along with various real estate properties and bank accounts, were sealed last week by the government, according to the newspaper.
Previously, both Afridi and his wife, Imrana Ghafoor, were removed from their jobs.
Ghafoor, a Pakistani-born American citizen, was the principal at the Government Girls Degree College in Darra Adam Khel. Afridi was a surgeon in the Khyber Pakhtunkhwa province.
This month, Rep. Dana Rohrabacher (R-Calif.) introduced a bill that nominated Afridi for the Congressional Gold Medal and to recognize him as a U.S. citizen.
Reports suggest that Afridi will likely go to court for a treason case once the government gives approval.