Pakistan oil chief brought home over graft scandal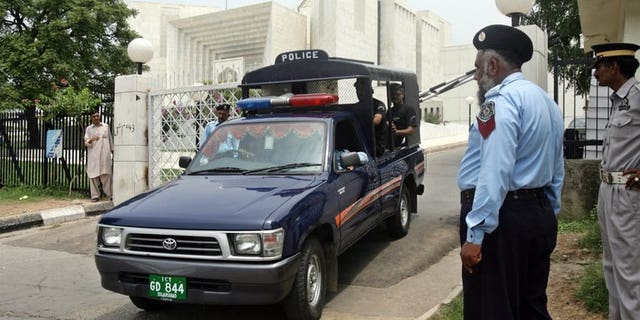 ISLAMABAD (AFP) – Pakistani investigators brought home the country's fugitive former oil and gas chief from the United Arab Emirates on Tuesday to face allegations in an $850 million corruption case.
Tauqir Sadiq was arrested in Abu Dhabi in January on suspicion of amassing vast sums in kickbacks and commissions while head of Pakistan's oil and gas regulatory authority between 2009 and 2011.
Former prime minister Raja Pervez Ashraf was implicated as he was water and power minister at the time of the alleged embezzlement. Sadiq fled Pakistan last year.
The Pakistani National Accountability Bureau in a statement said that a team of investigators which had gone to UAE had landed with Sadiq in Islamabad early Tuesday.
"The accused is alleged to have granted illegal CNG (Compressed Natural Gas) licenses on the basis of fake NOCs (certificates), recitation and re-location of CNG stations, illegal appointments, and misuse of authority," the bureau said in a statement.
"His actions as Chairman OGRA (Oil and Gas Regulatory Authority) are alleged to have benefited stock market tycoons at the expense of general public. He is accused of being involved in gas theft and leakage amounting to billions of rupees."
On January 24, the Supreme Court had ordered a case to be registered against former prime minister Ashraf, former Interior Minister Rehman Malik and another member of then main ruling Pakistan People's Party over Sadiq's appointment in 2009 and absconding in 2012.