Pakistan announce S.Africa series schedule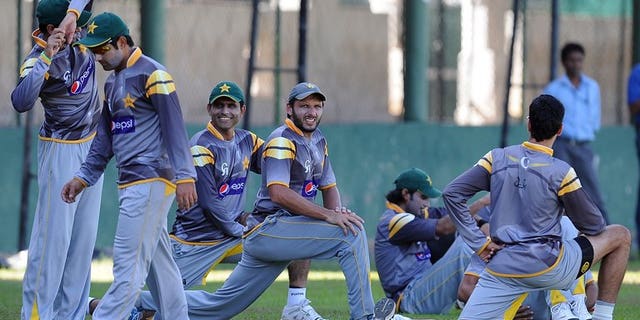 KARACHI (AFP) – Pakistan on Tuesday announced the schedule for its series against South Africa in October, involving two Tests, five one-day matches and two Twenty20 games.
The series will be played in Dubai, Abu Dhabi and Sharjah in the United Arab Emirates (UAE) -- Pakistan's de facto home grounds for international cricket since 2009.
Pakistan have been forced to play abroad because foreign teams have refused to tour the country since Islamist gunmen attacked the Sri Lankan cricket team in Lahore in 2009.
It will be South Africa's second series against Pakistan in the UAE, following two Tests, five one-dayers and two Twenty20s in 2010.
The Pakistan Cricket Board said the matches will be played between October 14 and November 15.
South Africa, ranked number one in Tests, will open the tour with a three-day warm-up match before the first Test in Abu Dhabi on October 14.
Schedule:
5 Oct -South African team arrival
8-10 Oct - three-day warm-up match (venue to be decided)
14-18 Oct -1st Test - Abu Dhabi
23-27 Oct - 2nd Test - Dubai
30 Oct - 1st one-day international - Sharjah
1 Nov - 2nd one-day international - Dubai
6 Nov - 3rd one-day international - Abu Dhabi
8 Nov - 4th one-day international - Abu Dhabi
11 Nov - 5th one-day international - Sharjah
13 Nov - 1st T20 - Dubai
15 Nov - 2nd T20 Dubai