Pair wanted for questioning over Oxford Circus incident turn themselves in
Two men wanted for questioning over an incident that sparked a mass evacuation of a London subway station turned themselves in on Saturday morning.
British Transport Police said the two men, ages 21 and 40, voluntarily went to a local police station after images of them were released Friday night. Their names were not released.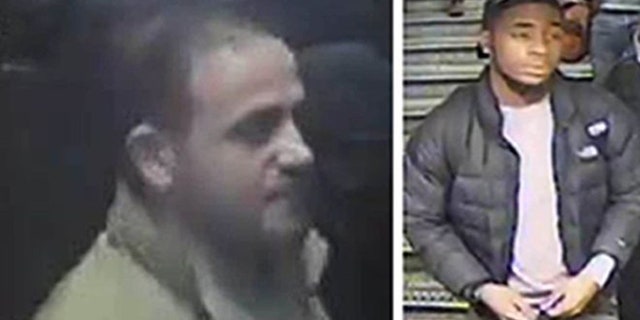 "We appealed for information following an incident at Oxford Circus yesterday. Since the appeal two men, aged 21 and 40, attended a police station voluntarily and were interviewed," the agency tweeted on Saturday. "Thank you to everyone who helped share the appeal. The investigation continues."
Panic spread quickly near the Oxford Circus subway station Friday afternoon after apparently erroneous reports of gunshots. After evacuating two subway stations, police said there were no indications that any shots had been fired.
Police initially treated the reported gunfire as a terrorist incident and social media was filled with alarming false reports about shooting at several locations.
Some people were injured in a stampede away from the subway station locations.
Major stores planned to open as usual on Saturday.
The Associated Press contributed to this report.