Orrin Hatch slams White House proposal to restructure Puerto Rico's debt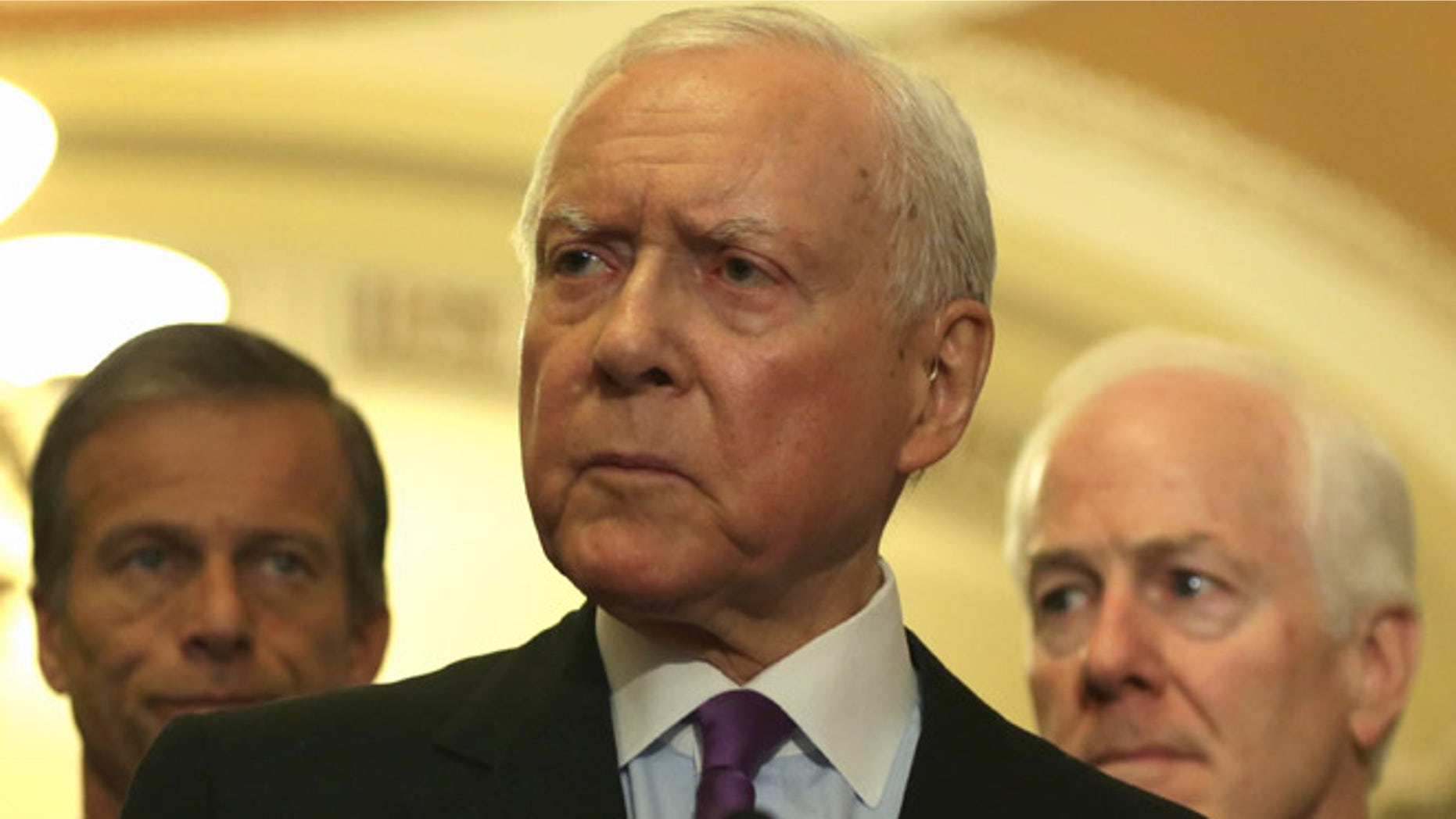 Senate Finance Committee chairman Orrin Hatch slammed on Wednesday a White House proposal to restructure Puerto Rico's crippling debt.
"I do not believe the administration has been straightforward about the nature of the debt-restructuring authority it is seeking for the territory," the Utah Republican said about the proposal, according to The Hill.
In a deal that would be broader than the Chapter 9 bankruptcy protections offered to municipalities in the U.S., the administration's proposal would allow the territory to undergo a "comprehensive restructuring" of its debts.
Speaking at a hearing on President Barack Obama's proposed budget, which was released earlier this week, Hatch said the plan for Puerto Rico would give it U.S. territory "unprecedented" restructuring authority. He also expressed concern that, despite a provision in the island's constitution requiring it to pay "general obligation" debt first, the White House's proposal would prioritize pension liabilities over bondholders.
Treasury Secretary Jack Lew argued at the hearing that Puerto Rico does not have the ability to support all its debt services, and, if it isn't allowed to restructure its debt, the island will be bogged down in decades-long of litigation with bondholders.
"You'll have a lost decade," Lew said.
The Puerto Rican government faces more than $33 billion of debt payments in the next decade and has warned that it won't have enough money to meet obligations as early as May. The island is mired in its ninth year of economic stagnation and is pushing for a bankruptcy mechanism that would allow it to restructure a portion of the public debt that Gov. Alejandro García Padilla has said is unpayable.
While the restructuring deal was blasted by Hatch, it did get the backing of several Democrats on the Finance Committee.
Sen. Bob Menendez of New Jersey said that the deal is "really consequential to millions of people" and that the only reason it has become politicized is because hedge funds want to maximize their profits.
Hatch also sent a letter to García Padilla requesting updated financial statements so Congress can better assess the financial situation.
I am writing to obtain information that will prove useful to Congress and other stakeholders as we continue to work to find measures to assist the people of Puerto Rico, as the government of Puerto Rico continues to face financial and transparency challenges," Hatch wrote in the letter. "Unfortunately, it has been challenging to acquire recent verifiable financial information about Puerto Rico's financial condition."