One of the women found slain in Modesto was a devoted doctor, ex-husband says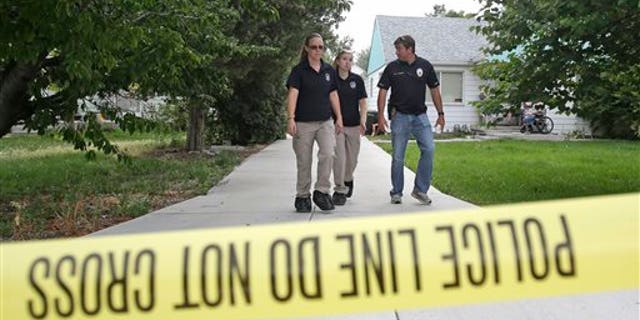 MODESTO, Calif. – The ex-husband of a woman killed with four others in a California home says the victim was a devoted doctor who cared for low-income patients.
Timothy Ripley told the San Francisco Chronicle that Amanda Crews, whom he divorced two years ago, and their 6-year-old daughter were among those found slain in a Modesto home Saturday.
A 30-year-old man, Martin Martinez, was arrested in the killings.
Police said Martinez had a past romantic relationship with one of the women, who was also the mother of his daughter. All the victims are related, and the children's ages range from 6 months to 6 years old.
A motive has not been released.
Ripley said Crews began seeing Martinez shortly after their divorce.
Officers in Modesto, part of California's Central Valley, discovered the bodies Saturday afternoon while responding to a request to check on the home.
The house is in a tidy subdivision lined with four- and five-bedroom homes that were built seven or eight years ago, the Modesto Bee reported.
Nimala Kumar, who lives five houses down from where the bodies were found, said the street is quiet and she never knew of any problems at the home.
"It's a very quiet street. We all pretty much keep to ourselves," Kumar said. "For something like this to happen is unbelievable."
Based on reporting by the Associated Press.