Police: Father of girl found dead with four others in California home arrested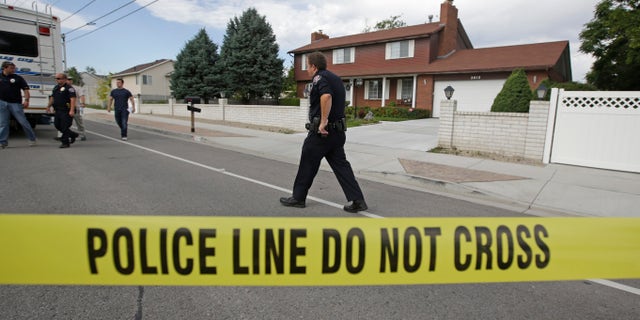 MODESTO, Calif. (AP) – A 30-year-old man was arrested Sunday in the deaths of his daughter, two other girls and two women whose bodies were found in a California home, police said.
Modesto police spokeswoman Heather Graves said Martin Martinez, of Modesto, was detained in San Jose early Sunday and booked into a Santa Clara County jail on suspicion of murder.
Martinez had a relationship with one of the women and is the father of one of the girls found dead Saturday afternoon. All the victims are related, and the children's ages range from 6 months to 6 years old, Graves said.
Police aren't releasing information about a motive or cause of death at this time, she said.
Officers responding to a request to check on the home discovered the bodies Saturday afternoon, Graves said.
Modesto is located in California's Central Valley.
The house is in a tidy subdivision lined with four- and five-bedroom homes that were built seven or eight years ago, the Modesto Bee reported.
Connie Lycan, who lives a block away, said she moved to the neighborhood when it was new and considered to be quiet.
"Well it was quiet. No place is safe anymore," Lycan said.
Like us on Facebook
Follow us on Twitter & Instagram