Notorious French gangster, who escaped prison in hijacked helicopter, caught
PARIS – A notorious French gangster -- who hijacked a helicopter to escape from prison this summer in a made-for-Hollywood scheme -- was captured in a pre-dawn raid Wednesday, ending a massive three-month manhunt.
Redoine Faid was arrested in Creil, north of Paris, without resistance, French Justice Minister Nicole Belloubet said.
"Numerous clues were acted on so the arrest could be made," she said on Europe 1 radio. "We're going to put him in a high-security facility where he will be watched extremely closely."
Faid is a career criminal who was serving 25 years in prison for the 2010 death of a young police officer who was killed during a botched robbery.
NOTORIOUS FRENCH CRIMINAL ESCAPES FROM PRISON USING HELICOPTER, SPARKS MASSIVE MANHUNT AROUND PARIS
On July 1, the 46-year-old escaped Reau prison in southeast Paris with the help of at least three armed, masked men who took a helicopter pilot hostage and forced him to land in the Reau prison yard. The men then used power tools to break through prison doors before hustling Faid to freedom.
The burned remnants of the helicopter were later found in the town of Garge-les-Gonesse, located in the northern suburbs of Paris about 37 miles from the prison.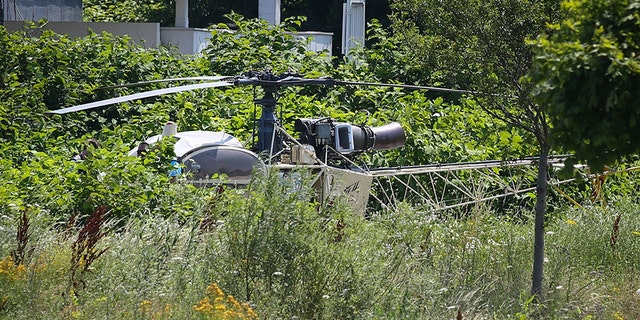 Le Monde newspaper said two men, including Faid's brother, and a woman were also arrested Wednesday after some 80 police officers descended on a small apartment in Creil.
The July escape was not Faid's first French prison break.
In 2013, Faid – who says his love of Hollywood gangster films is the inspiration for his lifestyle and schemes – blasted his way out of prison using explosives concealed in tissue packs. He was arrested six weeks later at a hotel.
In the 1990s, Faid led a criminal gang involved in the armed robbery of banks and armored vans transporting money. He became infamous as France's best-known gangster.
Fox News' Travis Fedschun and the Associated Press contributed to this report.