Norway government expands coalition, still lacks majority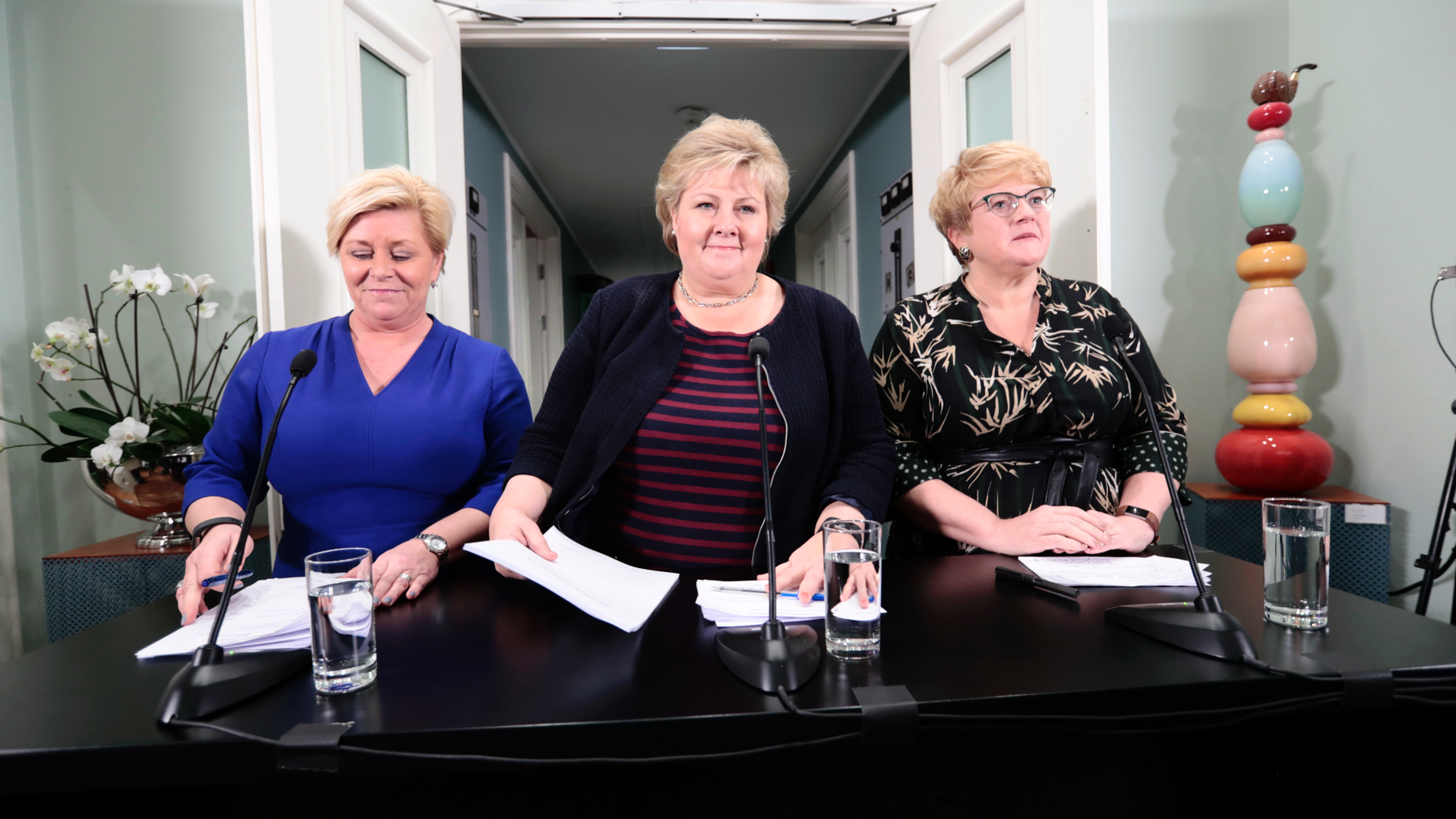 TALLINN, Estonia – Norway's two-party center-right government has agreed to include the small centrist Liberal Party in the Cabinet, but the expanded three-way government will still fall short of having a majority in parliament.
Prime Minister Erna Solberg's Conservatives, the anti-immigration Progress Party and the Liberal Party announced Sunday that the two weeks of talks had yielded an updated government program that includes tax cuts and reform of Norway's $1 trillion sovereign wealth fund, among other pledges.
Even with the Liberals' eight additional seats, the coalition maintains only 80 of the 169 seats in the Storting and would need support from the Christian Democrats to pass legislation.
Under Solberg's lead, the Conservatives scored a narrow victory in September's parliamentary election. She has been prime minister of the Nordic country since 2013.