New Jersey school district under fire for routinely calling police on 9-year-old kids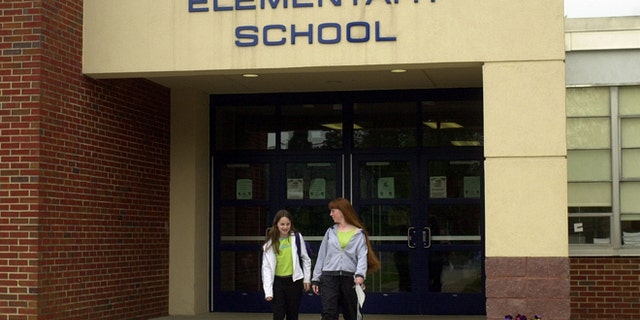 NEWYou can now listen to Fox News articles!
It wasn't the kind of call one wouldn't normally expect at a police department.
A person had made a comment that was interpreted as being racist, the caller said.
The culprit? A 9-year-old at an end-the-year class party.
The call earlier this month came from the William P. Tatem Elementary School in Collingswood.
The police showed up and spoke to the boy without his parents being informed. The officer then alerted the New Jersey Division of Child Protection and Permanency, according to the Philadelphia Inquirer.
"He said they were talking about brownies," said the boy's mother, Stacy dos Santos, to the Inquirer. "Whom exactly did he offend?"
The mother said the school overreacted to a comment the child made about snacks, and that he was not referring to anyone's skin color. Dos Santos said the experience of being interrogated by a police officer with his weapon visibly on him was traumatic for her son.
"I'm not comfortable with the administration [at Tatem]. I don't trust them, and neither does my child," she said. "He was intimidated, obviously. There was a police officer with a gun in the holster talking to my son, saying, 'Tell me what you said.' He didn't have anybody on his side."
The incident sparked outrage in the school district, which many parents complain has been overzealous about petty matters that they summon police to handle. Other calls have been about kids' horse-play in the school hall, a fight in a middle-school yard and other matters that some parents described as normal for children and not behavior that rises to the level of requiring a police response.
"Some of it is just typical little-kid behavior," said Megan Irwin, whose children attend school in the district and who is a teacher in another New Jersey town.
"Never in my years of teaching have I ever felt uncomfortable handling a situation or felt like I didn't know how to handle a situation," Irwin told the Inquirer.
School officials said that on some days in the last month, the police were called as much as five times a day regarding students.
That tendency seems to have stemmed from a concern by the Camden County Prosecutor's Office that police were not being notified in a timely manner about potentially serious incidents involving students.
At a May 25 meeting attended by the representatives of the Prosecutor's Office, Collingswood police officials and school administrators, law enforcement authorities said police should be called in even for matters "as minor as a simple name-calling incident that the school would typically handle internally," the Inquirer reported.
"It was a pretty clear directive that we questioned vehemently," Schools Superintendent Scott Oswald said, according to the newspaper.
Parents grew frustrated quickly. They complained to elected officials, met with Mayor James Maley, and circulated a petition that demanded that the Camden County Prosecutor's Office "stop mandated criminal investigation of elementary school students."
This week, county and town officials seem to be walking back the zero-tolerance approach, saying that school administrators seem to have misunderstood the message at the May 25 meeting. But school officials dispute that, saying that law enforcement officials seem to be shrinking from its hardline stance because of the backlash.
Some published reports say Mayor Maley was reversing the message that every incident should be reported to police.
"It's resolved," Maley said Wednesday, according to published reports. "Fixed, finished, done."
Parents have their doubts however.
The mother of a 7-year-old boy who was interrogated by police after rough-housing with a classmate earlier this month questioned school officials' judgment calls. She said they had not communicated to parents the so-called change in policy.
Jacqueline Wolfe said her son was terrified and confused after being questioned by two police officers and the school principal. He thought he was being "arrested for playing with his friend," according to the Inquirer.
Wolfe said she wasn't told about the incident and the way it was handled until several hours later, and then she found out when a police officer showed up at her doorstep.
"The school never notified any of the parents that the policies had been instituted, and without having an officer at my door, I wouldn't have known," Wolfe said. "The whole situation has been handled poorly."
Like us on Facebook
Follow us on Twitter & Instagram