Immigrant agents raid NJ home, arrest young man who had temporary legal status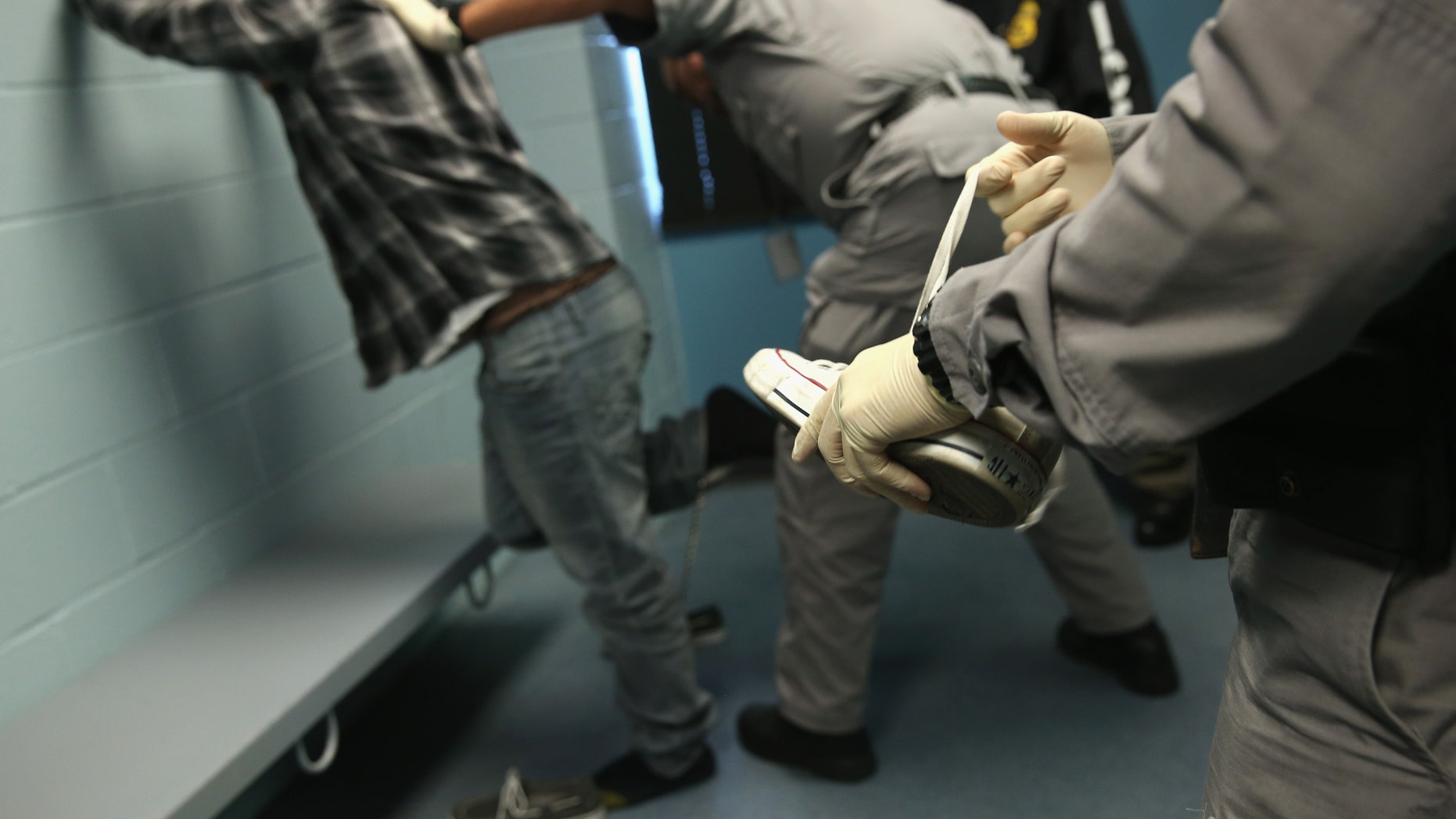 They swarmed the home at 6 a.m., saying they were looking for a person by the last name of Rodriguez.
The response from behind the door, where the Nieto family lived, was that there was no one living there by that surname.
So immigration agents forced their way in with guns drawn and arrested 21-year-old German Nieto, his lawyer told Fox News Latino.
"They say he's part of a dangerous gang, and that they can deport him," said attorney Oscar Barbosa. "But they haven't yet disclosed what their reasons are for the accusation even though I keep asking."
This was not part of the highly publicized raids by immigration agents earlier this month in which they arrested Central Americans with outstanding deportation orders in Texas, Georgia and North Carolina.
This happened in New Brunswick, New Jersey last week, and the target a Mexican-born man who had temporary conditional immigration status under an Obama administration initiative that gave undocumented immigrants brought here as minors a two-year reprieve from deportation.
Barbosa said that his client has no criminal record. He and Nieto's relatives believe that agents may have misinterpreted a religious tattoo the young man has as a gang symbol.
Nieto has a hearing scheduled before an immigration judge on Jan. 26, Barbosa said, adding his temporary legal status and work permit based on their accusation alone.
Immigration agents told New Jersey newspapers that the arrest of Nieto as well as others at private homes are not connected to the round-up of Central Americans and that they are simply enforcing immigration laws.
"There have been no raids in New Jersey, no doors have been kicked down," said Alvin Phillips, a spokesman for Immigration and Customs Enforcement, or ICE, told nj.com.
"We've done absolutely nothing differently. We must enforce the law. Our borders are not open to illegal immigration," he added. "If you come here illegally we will send you back."
Immigration advocacy groups in New Jersey say that the raids, whether they're targeted at Central Americans or others, are sending a wave of terror in immigrant communities.
"What matters is the perception in the community, and the community is certainly feeling the fear," the Asbury Park Press quoted Alexander Shalom, a senior staff attorney with the American Civil Liberties Union in New Jersey, as saying. "People are staying home, they are not going to work (or) going to school."
Nieto's relatives told reporters that the agents drew their guns in front of young children who were in the home at the time.
A relative, 14-year-old Anel Nieto, who is a U.S. citizen, told the Asbury Park Press that immigration agents told her and her father to lie down on the floor. When her father tried to console her as she cried, she told the newspaper, an agent ordered him to stop.
"My dad tried to lift his head and [an officer] put [his] foot on his neck and his head hit the floor. He had a bruise and I started crying more," Anel, a ninth-grader, said in Spanish, according to the newspaper.