New book challenges investigation into death of Brit weapons expert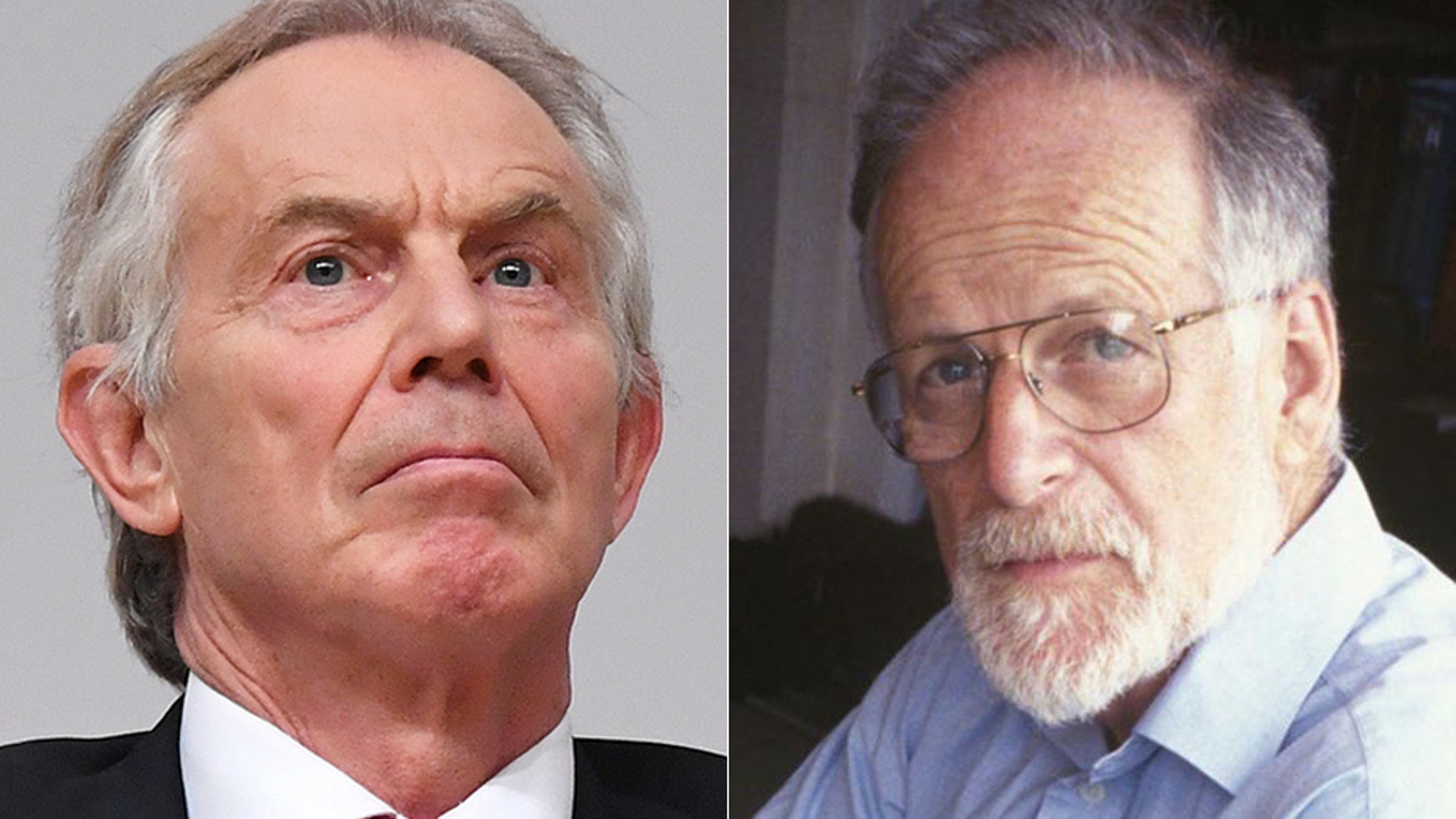 A new book has raised unsettling questions about the investigation into the 2003 death of a respected British expert who questioned his government's handling of a report claiming Iraq could have launched a chemical or biological attack on just 45 minutes notice.
"An Inconvenient Death - How The Establishment Covered Up The David Kelly Affair" exposes a number of what the author calls suspicious actions in the way British authorities looked into the Ministry of Defense staffer's death - ruled a suicide - which came just weeks after he reportedly spoke to the BBC about Prime Minister Tony Blair's handling of the report.
"They were absolutely desperate to prove that he killed himself," author Miles Goslett told Fox News, referring to the Blair government. "There are so many inconsistencies in the [government's] theory."
Goslett said his main objective is to push for a more thorough, independent investigation into what killed Kelly, who by many accounts did not seem despondent in the days before his death, even after being publicly identified by the Blair goverment as a source for the BBC story.
Blair was said to be furious over the BBC report, which was seen as undermining his argument for British involvement in the invasion of Iraq. It was after the report aired that Blair gave permission in a meeting for Kelly's name to be made public.
The book cites what it calls numerous lapses in the investigation that ruled Kelly's death a suicide. In one passage, for example, it describes how Kelly's dentist found his medical file missing from her office, before it mysteriously reappeared a few days later. The dentist contacted police, who found six unidentified fingerprints on the files.
The book also cites investigators' failure to interview a U.S. Air Force translator and close friend of Kelly, who said he had a weak right hand that would have made it nearly impossible to fatally slash his left, which was cut open. The translator also cast doubt about reports Kelly swallowed some 20 painkillers, citing his difficulty swallowing pills.
Goslett said a formal coroner's inquest, rather than the public inquiry that was conducted, would be the most independent, credible way to investigate Kelly's death.
"A coroner is independent of the government," Goslett said. "A coroner's inquest goes into an investigation with an open mind, they don't go into it to prove a thesis. A public inquiry into this man's death was to prove a thesis, that he killed himself. It was a whitewash, a travesty."
The book presents a number of possible theories about Kelly's death. It may have in fact been a suicide. Or Kelly - who was said to have advanced coronary disease - may have suffered a fatal medical emergency in the midst of an interrogation, and perhaps panicked authorities disposed of his body. He may also have been killed.
The British Embassy in Washington D.C. did not respond to calls and emails from Fox News seeking comment. A spokesperson for Tony Blair in London declined to comment.
Kelly had served as a weapons inspector in the 1990's for a United Nations mission focused on verifying whether Iraq had destroyed its conventional weapons program.
A 2003 New Yorker article on Kelly said: "Kelly had proved to be an indefatigable sleuth, and he played a key role in forcing the Iraqi government to admit that it had a biological weapons program."
The New Yorker reporter said a source, who was not named, told him: "The reason he was so effective with the Iraqis is that he was tough, very tough, and they respected that. He was always very polite, but he wouldn't let them get away with anything. He was absolutely relentless."
Kelly did not doubt Iraq had dangerous weapons. But he did express doubts about Blair's contention that Iraq had the capability to use biological and chemical weapons within 45 minutes of being given an order.
There have been other calls over the years for a coroner's inquiry. At a press conference in Tokyo shortly after Kelly's death, a reporter asked Blair whether he had "blood on his hands."
According to Goslett, "Tony Blair is sort of in it up to his neck"
Kelly's family has not joined those questioning the cause of death. His widow, Janice, has indicated she accepts the suicide finding.
But with all the inconsistencies, Goslett said, he is not fully convinced Kelly's relatives are fully forthcoming about how they really feel.
Ultimately, Goslett said, "What I hope the book will achieve is a wider understanding of this very murky period."