Muslim Latinos In New York Say They Are Being Followed, Despite Spy Unit Shutdown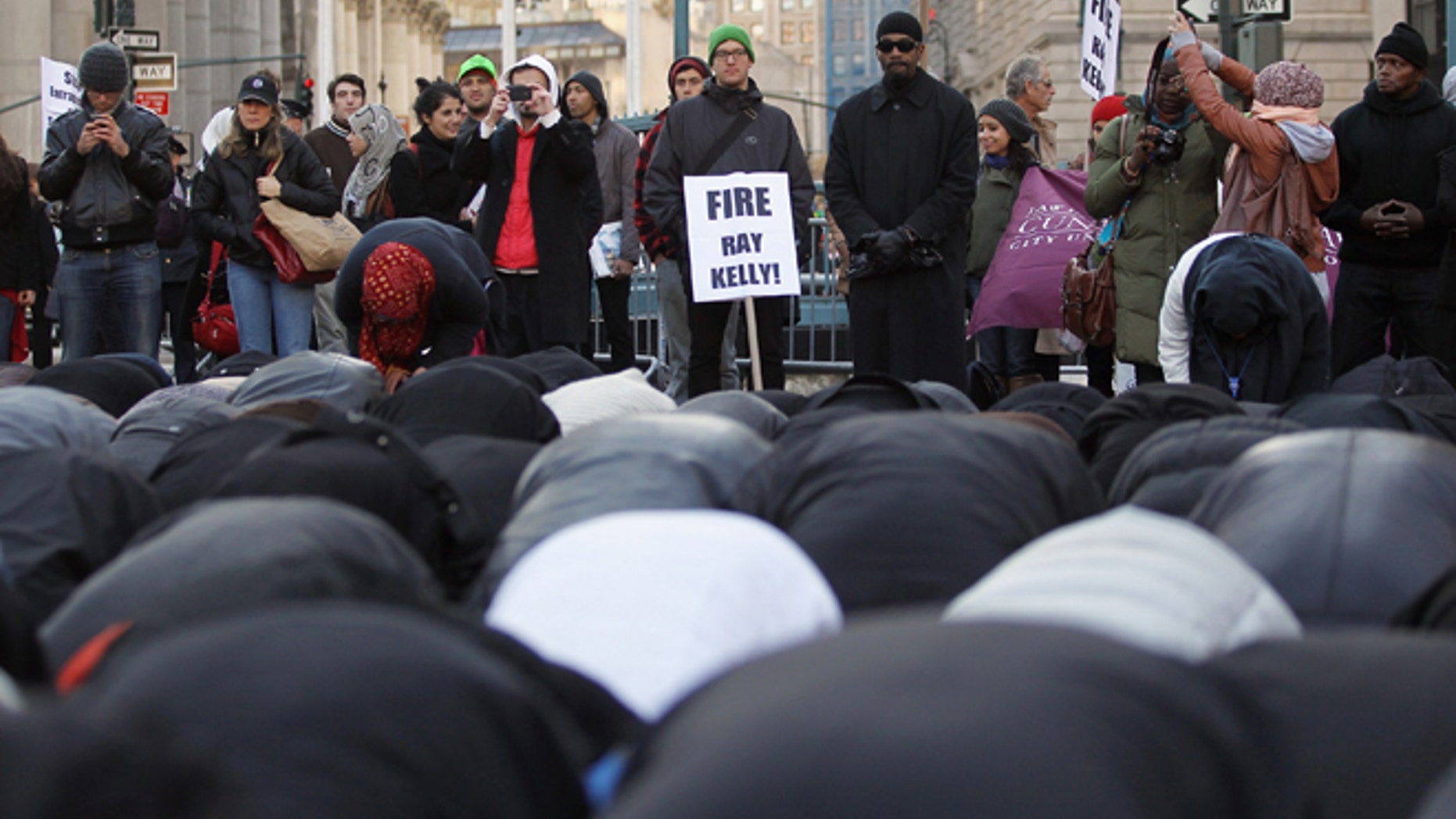 It was big news for the Big Apple when last month the New York Police Department announced it was dismantling its controversial Demographics Unit, which was created in 2002 to monitor Muslim communities in the metropolitan area in order to try to detect terrorist threats.
But according to a report in New York City's El Diario/La Prensa, Muslim Latinos in the area suspect that they are still being watched by authorities as part of the program, also known as Zone Assessment unit.
A woman of Puerto Rican descent who converted to Islam two years ago told the paper that she was followed by two plainclothes officers recently.
"I noticed that they were cops because they were wearing their badges on their belts," the political science major, who requested anonymity, told El Diario. She said the officers followed her from the Manhattan campus of the university she attends to her workplace in Brooklyn.
In nearby Union City, in Northern New Jersey, lives the highest concentration of Hispanics. One of them, Tusha Díaz, who prays at the North Hudson Islamic Educational Center, told the paper that she knows of undocumented immigrants who are afraid to go to the mosque because of the high surveillance.
"The uncertainty about being watched scares them away," said Díaz, 35.
Kefah Elabed, an executive board member at North Hudson mosque, estimates that of the 1,000 or so regular worshipers, about 100 are Latinos.
Advocacy groups complained that the Demographics Unit, which was created in collaboration with the CIA, at times violated the Constitutional rights of the people it targeted — when Mayor Bill de Blasio announced its closing, two groups had civil lawsuits filed against it.
"Our administration has promised the people of New York a police force that keeps our city safe, but that is also respectful and fair," de Blasio said in April. "This reform is a critical step forward in easing tensions between the police and the communities they serve."
Wilfredo Amr Ruiz, a legal adviser for the Miami office of the Council on American-Islamic Relations (CAIR), a group that advocates for the rights of Islamic Americans, told El Diario that he would not be surprised if the FBI was still recruiting informants.
"We received complaints from Muslims who have been stopped by the FBI trying to overtly offer them money – or even threaten them – to become informers," he said.
The bigger issue, according to Sadia Irfan, 32, a Mexican-American who converted to Islam a couple of years ago, isn't whether or not Muslims are being watched by the authorities.
"The problem is that they could do something against us," she said.
Follow us on twitter.com/foxnewslatino
Like us at facebook.com/foxnewslatino