Munich police take custody of baby from intoxicated Texas man at Oktoberfest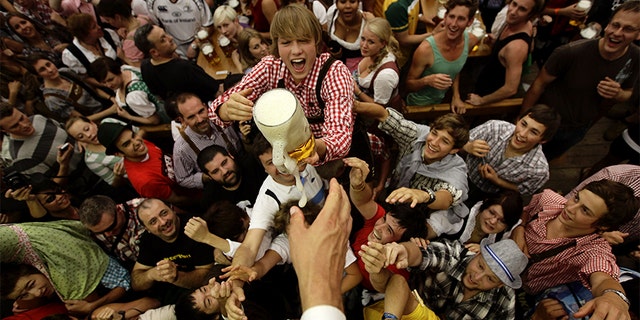 A beer-chugging Texas man attending Munich's annual Oktoberfest festival could hold his baby but not the beer, the Dallas Morning News reports.
The paper cites The Local Germany as saying that Bavarian officials took custody of the 1-year-old after the Texan, who was 28, was found falling down drunk.
On Thursday, a reveler saw the Texas man slumped near an exit, according to the paper. He was carrying the baby in sling.
As the man began to topple over, the reveler took the baby and called Munich police.
When the police arrived they had a tough time getting answers from the Texan because he was so drunk and started vomiting, the paper reported.
The Local's report says cops called an ambulance to take the man to the hospital, according to the paper.
The baby was reportedly taken to the central police station and then turned over to the city's child welfare office.
Oktoberfest draws six million visitors to Munich as September turns to October.