Mexico storms dredge up human errors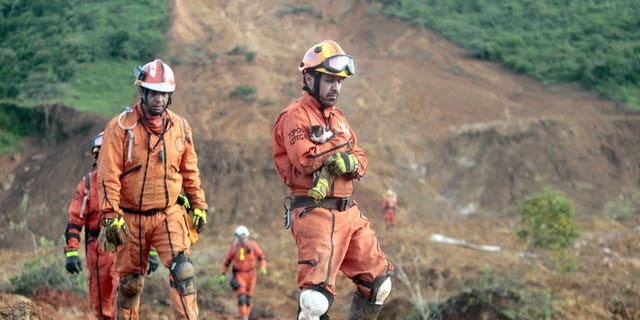 MEXICO CITY (AFP) – Human nature is sharing the blame with Mother Nature in Mexico for the destruction spawned by twin storms, with critics pointing to shoddy construction, endemic corruption and political wheeling-and-dealing.
The country was thrashed last week by a rare tag team of tropical storms on opposite coasts, Manuel and Ingrid, that killed at least 123 people, damaged 72 roads and affected 1.5 million homes to various degrees.
A further 63 people are still missing, authorities said in the latest tally late Monday. The interior minister has estimated the final death toll could reach 200, with some 1.5 million homes affected.
While some experts say there was little Mexico could do against the first double storm assault since 1958, critics argue that the disaster was exacerbated by bad urban planning, poorly designed roads and widespread illegal logging.
"It's not surprising. We develop in unbuildable areas, we build with garbage and we design without planning," Jesus Silva-Herzog Marquez, a law professor at the Autonomous Technological Institute of Mexico, wrote in Reforma newspaper.
"Some do business, and others die," he wrote.
The southwestern state of Guerrero suffered most from wrath of the storms.
Rescuers have been working for days to dig out a village in the mountains northwest of the resort of Acapulco buried in a monstruous landslide that crumbled roads and broke a bridge in half.
Authorities on a tour through the region Monday discovered a second "very similar" landslide nearby that left eight dead.
Abel Barrera, director of the Tlachinollan Human Rights Center of the Mountain, said two to three construction companies get all the lucrative contracts from municipalities in the impoverished region.
"These projects are of bad quality. There is no supervision mechanism to check if they are meeting standards required for mountains," Barrera told AFP.
"The projects are controled by political groups. The builders give money to politicians and so nobody complains or is held accountable," he said.
In Acapulco, some neighborhoods were built over mangroves, preventing water from draining into the ocean and flooding much of the city.
Many residents fled to the rooftops of inundated homes while crocodiles surfaced in urban areas.
The highway linking the port to Mexico City was blocked by landslides and the airport was flooded, stranding tens of thousands of tourists for almost a week until the road reopened last Friday.
Guerrero Governor Angel Aguirre said last week that investments and unregulated housing developments were often the product of "political deals" and "acts of corruption."
Interior Minister Miguel Angel Osorio Chong acknowledged that the disaster can partly be attributed to "irregular settlements in places where no settlements should have been authorized."
Luis de la Calle, founder of the public affairs consultancy CMM and a former economy ministry official, said Mexican towns have awarded building permits near waterways for years but corruption is not always the problem.
"In some cases, it's poverty and in others, it's corruption. Many times it's due to the institutional absence of the government," he told AFP. "There are municipal governments that don't have the capacity to enforce the law."
Enrique Santoyo, director general of the TGC engineering firm, said corruption was a problem but that roads were not prepared for such rare storms and that the geology of the earthquake-prone region made them vulnerable.
But he also blamed "weak supervision" of projects.
Prior to the storms, President Enrique Pena Nieto unveiled a massive investment plan to modernize Mexico's infrastructure, but his project now faces $3 billion in road repairs amid an economic slowdown.
The government's response to the storms has also come under criticism.
Barrera said indigenous populations have been neglected. He said at least 42 people have died but the "magnitude of the tragedy" is difficult to know because some mountain communities are isolated.
Osorio Chong insists that the federal government is concerned for all communities but that many are difficult to reach by air or land. A police helicopter flying rescue missions crashed last Friday, killing its five crew members.
Aguirre, meanwhile, was under fire over a picture showing him hosting a party with a mariachi band as Manuel approached the coast. On Monday, he appeared in news photos being interviewed with chest-high water in a flooded town.