Mexico rights group: no final count of clandestine graves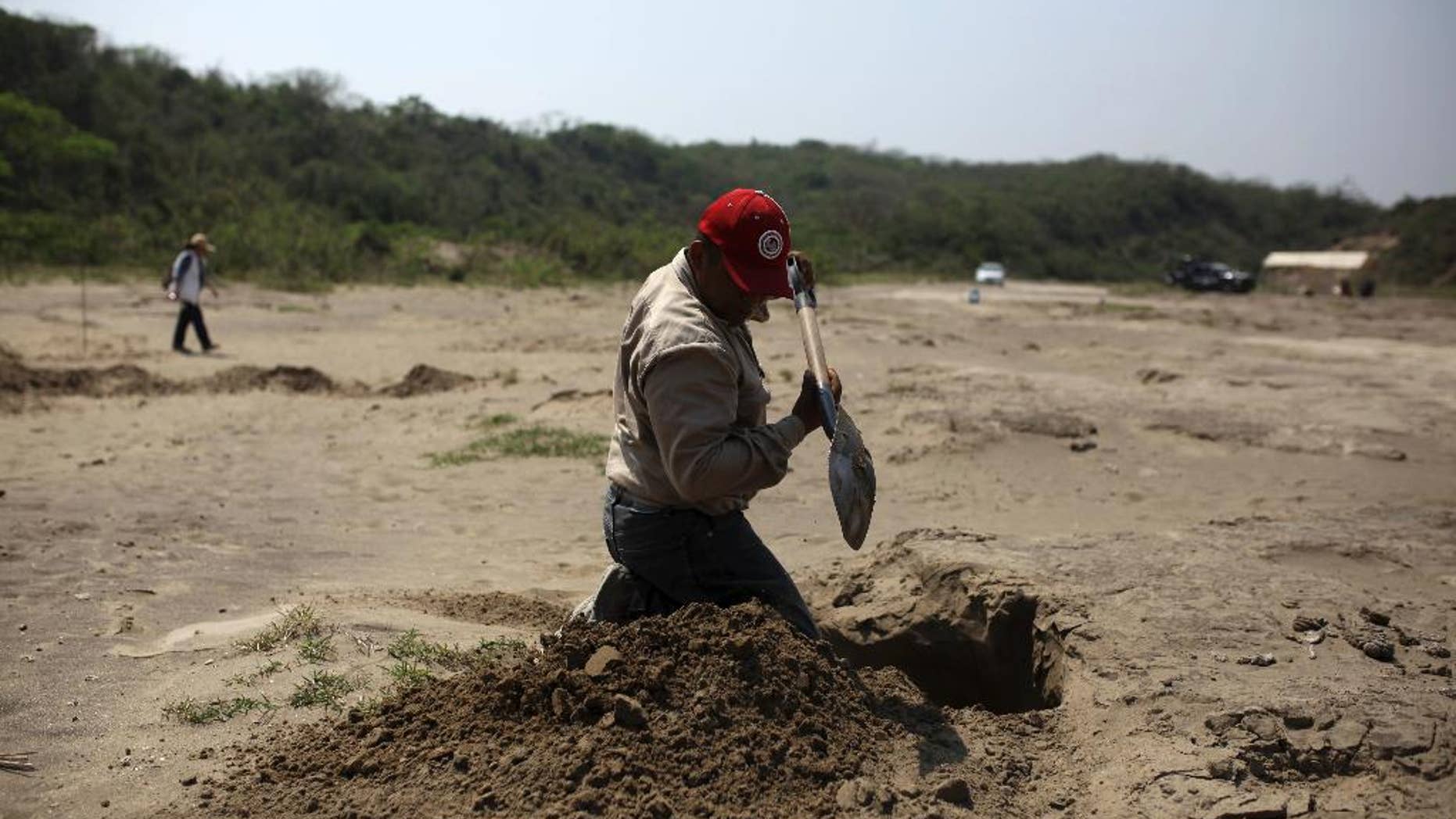 MEXICO CITY – Mexico's government human rights agency says tens of thousands of people have been recorded as missing across the country over the past two decades. And thousands have been reported found in clandestine graves during the drug war of the past 10 years.
But the National Human Rights Commission says the exact numbers are a mystery.
It asked prosecutors in all 31 states how many people had gone missing since 1995, and came up with a tentative figure of 32,236. But it's unclear how many have been located.
Some states didn't answer when asked how many clandestine graves had been found since 2007, but those that did reported 855 pits containing 1,548 bodies.
The commission said Thursday that press accounts indicated 1,143 pits had been found nationwide, containing 3,230 bodies.