Mexican Government Claims Vigilantes Fading Despite Contrary Reports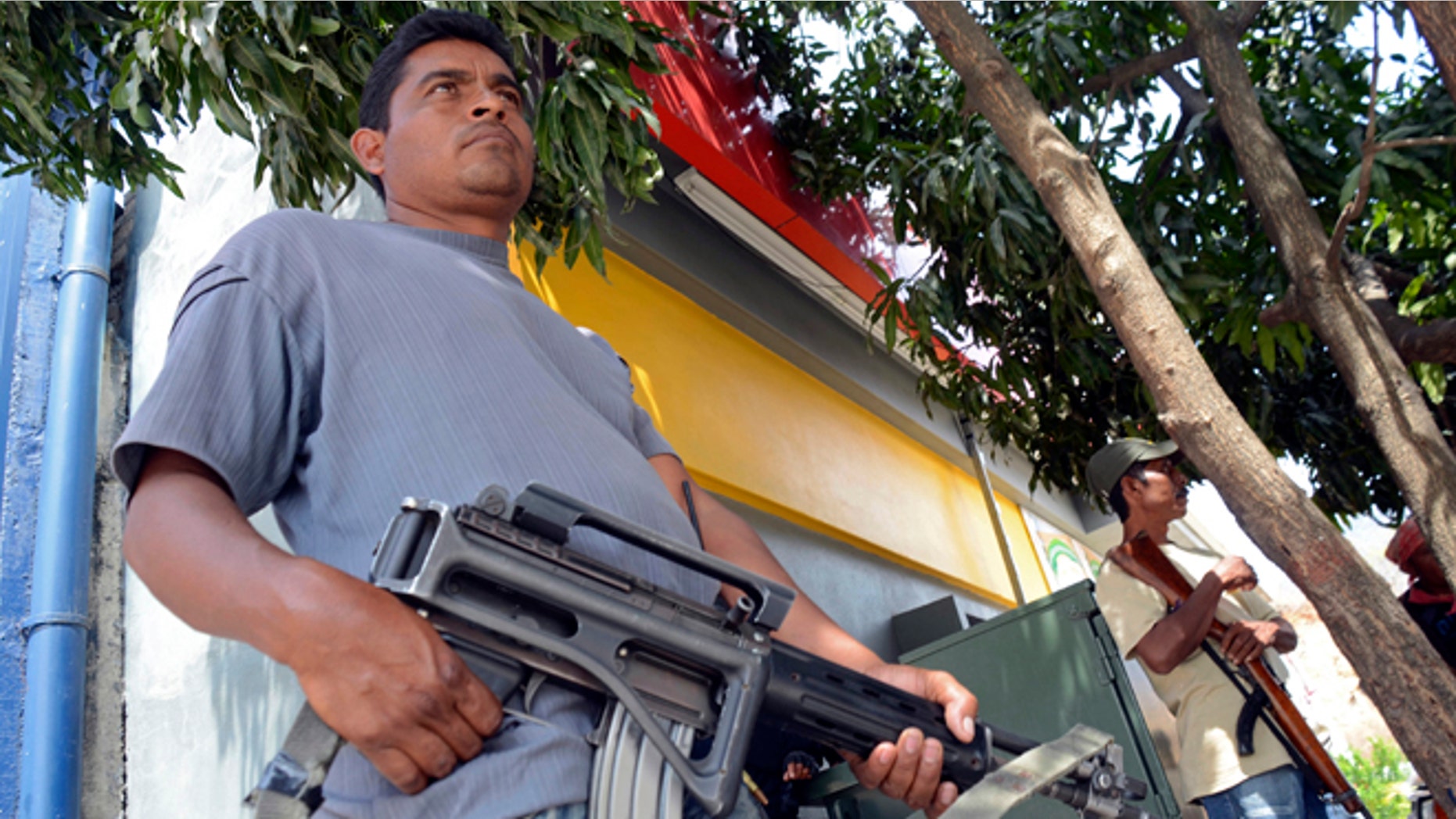 To some, they are villains bringing order to a land of lawlessness. To others, they are thugs masked as heroes who are making an already violent situation much worse.
And whether the infamous vigilante groups in Mexico are strengthening or growing weaker in the western state of Michoacán has also come under intense debate.
Mexican authorities claim that the large military deployment to the state has brought the vigilante movement to a virtual standstill, although the emergence of other so-called self-defense groups in the region has raised doubts about the claims.
Modern vigilante groups – a violent form of community policing – began about two years ago as a way for local communities to protect themselves from extortion and violence related to the country's ongoing drug war. They are mostly in Mexican states where drug cartels are strongest.
The vigilante groups have been "gradually fading away" in part because of the dual military and social aid push that Mexico's federal government began back in May, Michoacán Governor Jesus Reyna García said in a press conference, according to Mexican newspaper Excelsior.
Reyna said that in the town of Buenaventura, where vigilantes violently clashed with the Knights Templar drug cartel in early May, the groups have all but disappeared. The town has been a hotspot for vigilante activity since March when authorities in Mexico detained 34 people who formed part of a "self-defense group" that allegedly kidnapped police officers and seized police equipment.
Reyna's statements, however, contrast with reports of a new vigilante group that formed in the eastern Michoacán municipality of Chinicuila. That group has about 50 men who patrol an area that the state government has admitted lacks any form of military presence.
Rumors have also been floating around that this group is linked to drug cartels operating in the area, even as some vigilante members accuse the police and military of ties with the narcos.
"In the areas where the military has come in we've seen a decrease and, in some cases, the disappearance of these groups," Adam Isacson, a senior associate at the Washington Office on Latin America, told Fox News Latino. "And then there are those areas where the military hasn't been and people feel less safe."
For a time, the federal government tolerated the vigilante groups. But as they became more pervasive across the country, the Federal District began cracking them down.
Isacson said that while the groups first originated out of desperation from the lack of reliable law enforcement, they have since morphed into something entirely different. In Michoacán, where at least four vigilante groups are believed to exist, the Knights Templar basically controls the state.
Formed out of the ashes of the quasi-religious La Familia Michoacana, the Knights Templar bill themselves as protectors of the poor and follow an alleged strict ethical code.
The group, however, has been involved in violent attacks – including gory beheadings – and taunted former Mexican President Felipe Calderón as he left office with a series of jeering banners.
"It's one thing to have a vigilante carrying around a rusty shotgun; it's another when they have high-powered assault rifles," Isacson said. "You have to wonder where they got that type of firepower."
Despite the claims about collusion with drug cartels, some experts see the vigilantes as a natural occurrence where law and order doesn't exist.
"They represent a cry of outrage," said George W. Grayson, a professor of Latin American politics at The College of William & Mary in Virginia. "It is an outrage that institutions and the state are unable to protect people."
Since 2006, when Calderón declared an offensive against the country's drug cartels and bloody violence ensued, more than 60,000 people have been killed, with about another 26,000 people missing.
Current Mexican President Enrique Peña Nieto campaigned on a promise of reducing violent crime in Mexico by moving away from the tactics employed under Calderón, which went after high-level cartel members.
So far, this strategy has not seemed effective. There were about 2,800 people killed in his first 100 days in office –including 100 soldiers and police officers– compared with 2,338 people in the last 100 days of Calderón's administration. In the last few weeks, Mexico City has also been plagued with a slew of high-profile kidnappings that have left many in the capital wondering if the drug war has finally arrived there.
Despite disagreements on the need for vigilante groups – people wonder if they are helping or exacerbating the drug war – and who they are actually working for, experts tend to agree that, if anything, the groups have brought some much-needed exposure to areas that have no local or federal law enforcement presence.
"The original vigilantes came about because of desperation that there was no police," Isacson said. "A lot of what they did was give publicity to the areas of the country that lack any form of law enforcement."