Manager says Michael Schumacher's condition 'stable'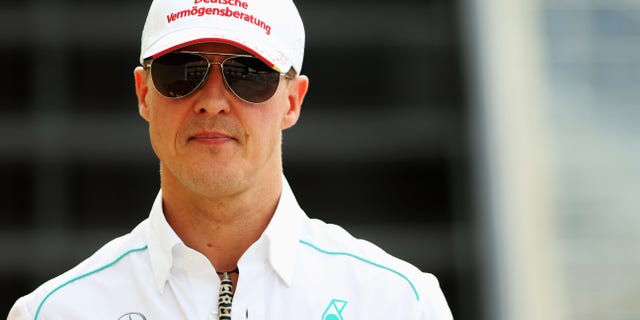 The manager of retired Formula 1 driver Michael Schumacher said Wednesday that her client's condition was "stable" overnight following a skiing accident in the French Alps Sunday.
Sabine Kehm told reporters that Schumacher, the seven-time Formula 1 world champion, was being carefully looked after, but remains in intensive care.
""The good news for today is ... there's no significant changes," Kehm said, according to the Associated Press.
"His condition remains stable this morning. At the moment, this is good news but I don't want to go into further prospects as it is too early. He is still in an artificial coma," Kehm said, according to Reuters.
Schumacher was rushed to the hospital in the city of Grenoble after falling and striking his head on a rock while skiing with his son. He has undergone two separate surgeries on his brain since the accident. Doctors said Tuesday that they had seen a slight improvement in Schumacher's condition, but also warned that the 44-year-old was not yet out of danger.
Doctors have refused to give a prognosis for Schumacher, saying they are focused on his immediate care. They are trying to reduce swelling in his brain by keeping him in a coma and lowering his body temperature to between 93.2 and 95 degrees Fahrenheit.
Kehm said Schumacher was surrounded by his family and that there is always somebody with him.
Schumacher is the most successful F1 driver in history, racking up a record 91 race wins. He retired from Formula One last year after garnering an unmatched seven world titles.
His accident has drawn immense media attention, and Kehm confirmed Wednesday that earlier in the week security at the hospital stopped a journalist who was posing as a priest from approaching Schumacher.
Schumi, as his fans affectionately call him, was famously aggressive on the track and no less intense off-hours. In retirement, he remained an avid skier, skydiver and horseback rider.
The Associated Press contributed to this report.