Man who found MH370 wing fragment wants closure for victims' families
No pair of eyes were glued more tightly to Wednesday night's news conference from France in which authorities announced a wing fragment found on Reunion Island was part of doomed Malaysian Airlines Flight 370 than Johnny Begue's. After all, he was the one who discovered the mysterious wreckage.
Begue had told Fox News last weekend that he was hoping his find would prove authentic for the sake of the grieving families of the 239 victims who have been without answers since MH370 mysteriously disappeared somewhere over the Indian Ocean on March 8, 2014. The flaperon was confirmed Wednesday to be from Flight 370, according to Malaysian Prime Minister Najib Razak. "Many" other items of apparent debris have been collected from Reunion, but Malaysia's transport minister has yet to confirm whether they, too, are from MH370.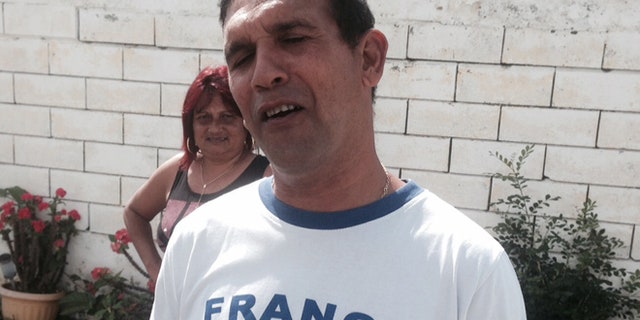 Those attending a mass in honor of the people who lost their lives aboard MH370 expressed a newfound feeling of involvement with the crash. One young woman at the service said the discovery had brought the remote island closer to the crash. Another said the multi-cultural nature of the island helped Reunionnaise, as the people on the island are called, to relate to the MH370 victims who came from all over the world.
The majority of those killed, though, were from China. There is a Chinese community on Reunion, and a memorial is being planned for Chinese families who are thinking of traveling to the island.
If the families come, Begue said he would like to meet them.
Otherwise, despite the commotion (and some early morning rain), Begue was out at work again Thursday, cleaning the beach, not far from where he made his find a week ago.
Begue said he's resisting doing any more interviews. He just wants to get back to his "normal life" again: going to work, cutting his lawn and making his coffee.