Magnitude 7.0 offshore quake rattles Central America; Nicaragua declares state of emergency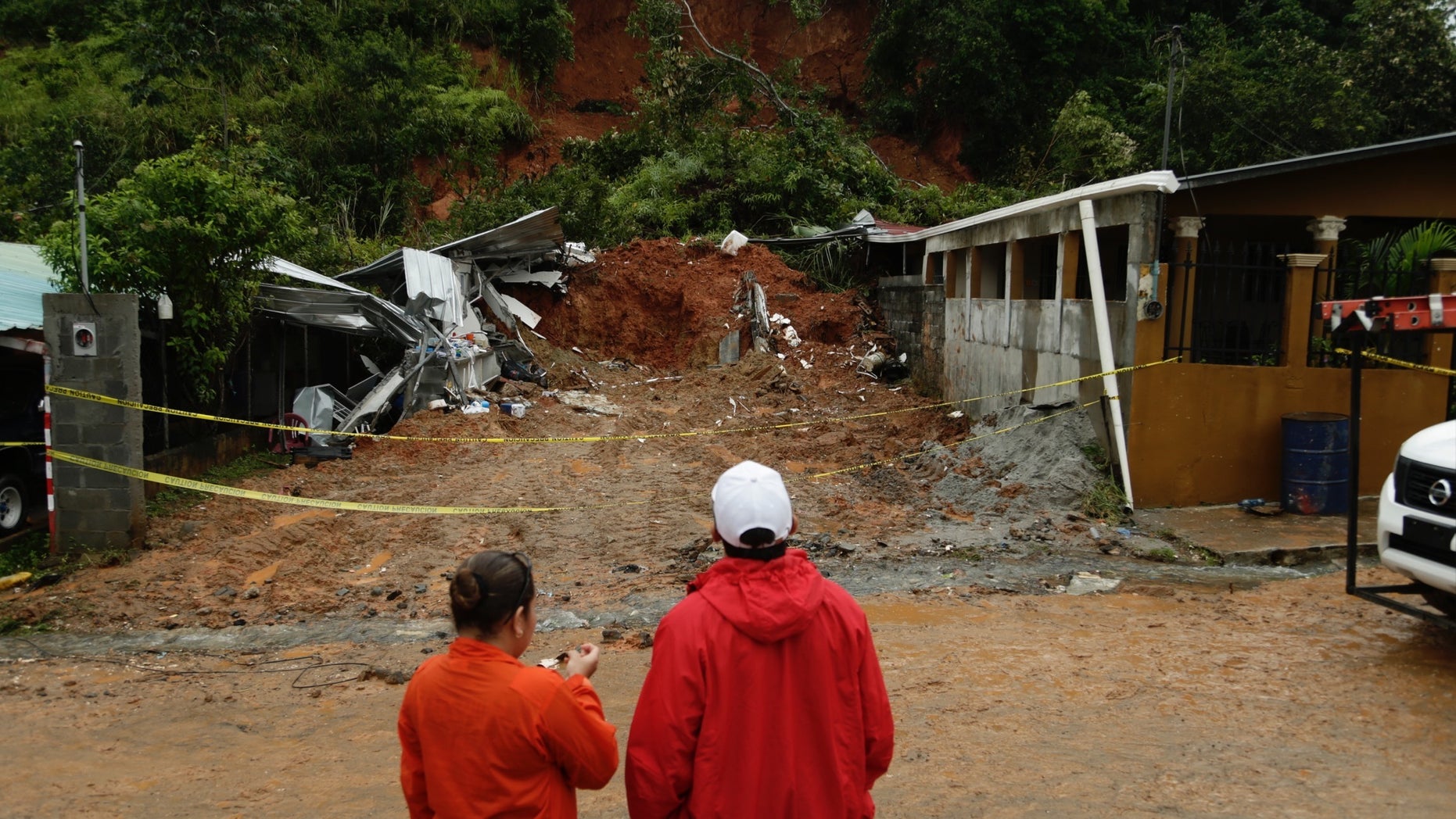 A magnitude 7.0 earthquake hit off the Pacific coasts of Nicaragua and El Salvador on Thursday, promoting tsunami alerts in both Central American nations.
The U.S. Geological Survey said the epicenter was about 95 miles (153 kilometers) south-southwest of the port of El Triunfo, El Salvador. The quake was felt in various points of Central America including Guatemala, Nicaragua and Costa Rica.
There are no immediate reports of damages or injuries from the quake. Lina Pohl, El Salvador's environment minister, said there was a tsunami alert. She said that waves 6 feet (3 meters) high might hit the coast.
Officials in Nicaragua also issued a tsunami alert.
Nicaraguan President Daniel Ortega also declared a state of emergency as the country is also facing Category 2 Hurricane Otto, which made landfall about an hour before the quake.
The U.S. National Hurricane Center said the unusually strong late-season hurricane hit land just north of the Costa Rican border near the town of San Juan de Nicaragua. The center called Otto dangerous in part because of the heavy rains and storm surge it carries.
Heavy rains from the storm have already been blamed for three deaths in Panama.
The center said Otto will continue to move across southern Nicaragua and northern Costa Rica and is expected to weaken to a tropical storm by Thursday night.
Nicaragua closed schools and was evacuating more than 10,000 people from communities in the storm's path. Heavy rains were expected to affect the entire country, raising the possibility of flooding and landslides.
Officials in Costa Rica ordered the evacuation of 4,000 people from its Caribbean coast and called off school nationwide for the rest of the week. Heavy rain was already causing flooding in some areas and the president announced that public employees would not have to work Thursday or Friday.
By Thursday morning, 16 government shelters in Costa Rica held about 1,335 evacuees. People often take shelter with relatives during such evacuations.
The storm caused heavy rains in Panama as it moved roughly parallel to that nation's northern coast, killing three people there.
Costa Rican President Luis Guillermo Solis said Otto could damage the country's important coffee and agriculture sectors.
Nicaragua also feared damage for impoverished farmers and to coffee crops that are almost ready for harvest.
Otto "could seriously jeopardize food security for small-holder farmers who rely on maize, beans, cocoa, honey, coffee and livestock for their livelihoods," said Jennifer Zapata, a regional director for Heifer International, a U.S.-based anti-poverty group.
Otto was moving west near 9 mph (15 kph) and the hurricane center said it could re-emerge over the Pacific as a tropical storm.
The Associated Press contributed to this report.