Lt. Col. Allen West: Makes me 'sick' US negotiating with five Taliban former Guantanamo detainees
Former congressman and retired Lt. Col. Allen West expressed his 'disgust' Wednesday with reports that five members of the Taliban negotiation team meeting with a United States envoy to end America's war in Afghanistan are former Guantanamo Bay detainees released in 2014.
"I just read a report this morning that part of the Taliban negotiating delegation are those five individuals that were released from Guantanamo Bay by President Obama. And to me that just makes me sick in the stomach and it should make every single person that served and sacrificed in Afghanistan sick in the stomach," West said on Fox News Radio's "Brian Kilmeade Show."
Former Army Sgt. Bowe Bergdahl wandered off his base in Afghanistan in 2009 and was captured by the Taliban. In 2014 the Obama administration negotiated an exchange for his release.
TALIBAN NAME NEGOTIATING TEAM AHEAD OF NEW TALKS WITH US
It should make every single person that served and sacrificed in Afghanistan sick in the stomach
"I don't want to see those sacrifices go to waste and sitting down with those five individuals as part of the negotiation delegation, to me that's the wrong way to go," West added.
The five released are part of a 14 member negotiating team for the Taliban that will meet with the United States envoy for a second round of discussions to end America's longest and costly war.
Some of those Taliban members released in 2014 and are now part of the negotiations have a troubling history that includes overseeing massacres and relationships with nefarious figures including Usama Bin Laden, according to the Military Times.
Many are concerned with the resurgence of the Taliban in Afghanistan and urge caution when it comes to the negotiations, including West.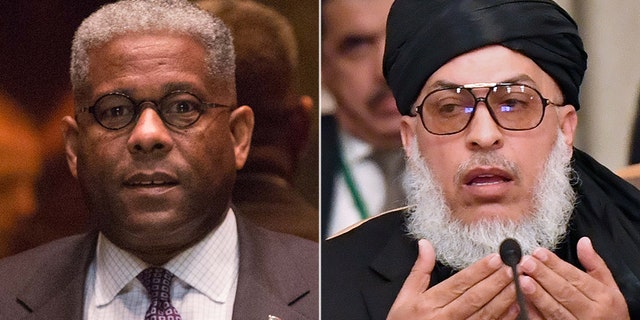 "I just again reiterate the point that the Taliban is a radical Islamic jihadist organization. You think about the things that they've done," West said.
CLICK HERE FOR THE FOX NEWS APP
Mullah Abbas Stanikzai heads the Taliban team announced Monday, which includes five former inmates of the U.S. prison in Guantanamo Bay who were released in 2014 in exchange for a captured American soldier. The team also includes Anas Haqqani, the jailed younger brother of the leader of the Haqqani network, a powerful Taliban faction.
Taliban spokesman Zabihullah Mujahid said Haqqani, who is being held in Kabul, "should be released to start work on the negotiating team."
The Taliban refuse to meet with the U.S.-backed government in Kabul.