London shares close lower as Barclays sinks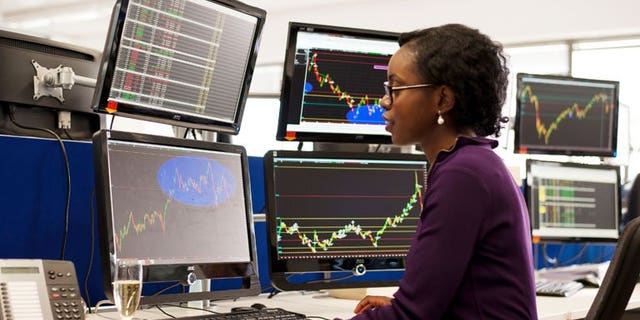 LONDON (AFP) – London shares closed lower on Wednesday as shares in Barclays plunged in the light of the bank's ongoing rights issue and amid a slew of regulatory issues.
The benchmark FTSE index sank 11.35 points or 0.17 percent to 6,558.82 points.
Investors mostly kept to the sidelines as they waited for the US Federal Reserve to announce after the market closed how quickly it plans to reel in its vast economic stimulus programme.
"Caution seems very much the watchword ahead of the Fed announcement," noted Ronnie Chopra, head of strategy at brokers Tradenext.
The US central bank is forecast to maintain interest rates but begin scaling back its enormous stimulus programme, with a statement due at 1800 GMT.
While economists tip the Fed to announce a taper of its $85-billion-a-month bond-buying scheme -- known as quantitative easing (QE) -- the big question is how much it will be cut by.
"All eyes are on the Fed. The waiting and weeks of speculation should be over," said trader Anita Paluch at Gekko Markets.
Barclays tumbled 7.29 percent to close at 277.20 pence after the opening this week of the ??5.8-billion rights issue that the troubled bank proposed in July.
The company started selling the new shares last Friday priced at 185 pence each -- a steep 40-percent discount to the price of its traded stock just before it announced the rights issue on July 30.
Barclays said on Tuesday it will refund about 300,000 loan customers after revealing that it had incorrectly charged interest over the past five years.
The errors, which date back to October 2008, could spark refunds totalling up to ??100 million ($159 million, 119 million euros), according to The Times newspaper.
That announcement came one day after Barclays said it faced a possible ??50 million fine over regulatory claims that it had acted "recklessly" in its multi-billion-pound bailouts from Qatar in 2008.
The Financial Conduct Authority (FCA) watchdog has accused it of making secret payments to Middle Eastern investors to secure their support for cash calls at the height of the global financial crisis.
Barclays tapped investors including Qatar for ??11.8 billion in two major deals in 2008 and maintains that the fees relate to advisory services.
The UK-centred bank was last year blighted by the Libor interest rate-rigging scandal.
Fund manager Aberdeen Asset Management dropped 3.47 percent to 367.30 pence, silver and gold miner Fresnillo lost another 3.17 percent to 1,008 pence and house builder Persimmon fell 2.97 percent to 1,112 pence.
Microchip specialist Arm Holdings topped the leaderboard, jumping 3.20 percent to 984 pence while defence equipment maker Smiths Group climbed 2.62 percent to 1,412 pence.
On the currency markets, sterling climbed to $1.5963 at 5:26 pm from $1,5902 on Tuesday evening and to 1.1954 euros from 1.1908 euros a day earlier.