London pride parade celebrates love and marriage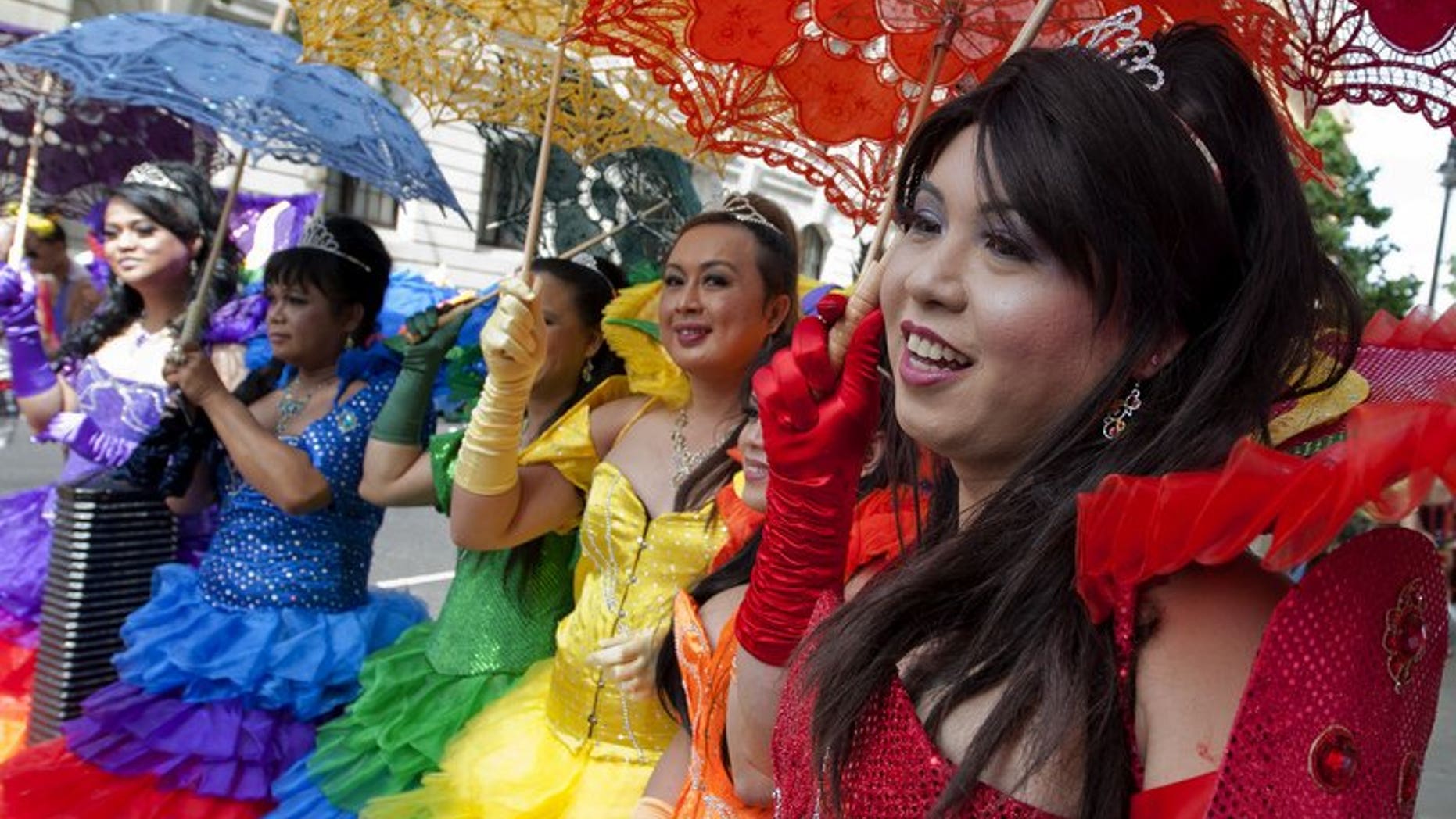 LONDON (AFP) – Thousands of people marched in London's annual gay pride parade, celebrating the theme of "love and marriage" as parliament prepares to consider a bill to allow same-sex weddings.
Saturday's event through central London brought together about 150 community groups, with revellers -- many in costume -- parading from Baker Street through Oxford Street and Trafalgar Square to Whitehall.
The parade, which celebrates diversity with an emphasis on the lesbian, gay and transgender communities, culminated in an open-air party in Trafalgar Square and late-night partying in Soho, traditionally the capital's most prominent gay district.
In an official guide to the event, Prime Minister David Cameron wrote: "There will be girls and boys in school today who are worried about being bullied and concerned about what society thinks of them because they are gay or lesbian.
"By making this change they will be able to see that Parliament believes their love is the same as anyone else's love and that we believe in equality. I think this will enable them to stand that bit taller, be that bit more confident and I am proud of that."
London mayor Boris Johnson, deputy prime minister Nick Clegg and Labour leader Ed Miliband were among those adding their voices to the campaign against homophobia and for gay marriage.
Same-sex couples can already register civil partnerships, which are similar to marriages, but cannot say they are married.
Organisers said they expected the parade to be the largest in a decade.