London Officially Recognizes Libyan Opposition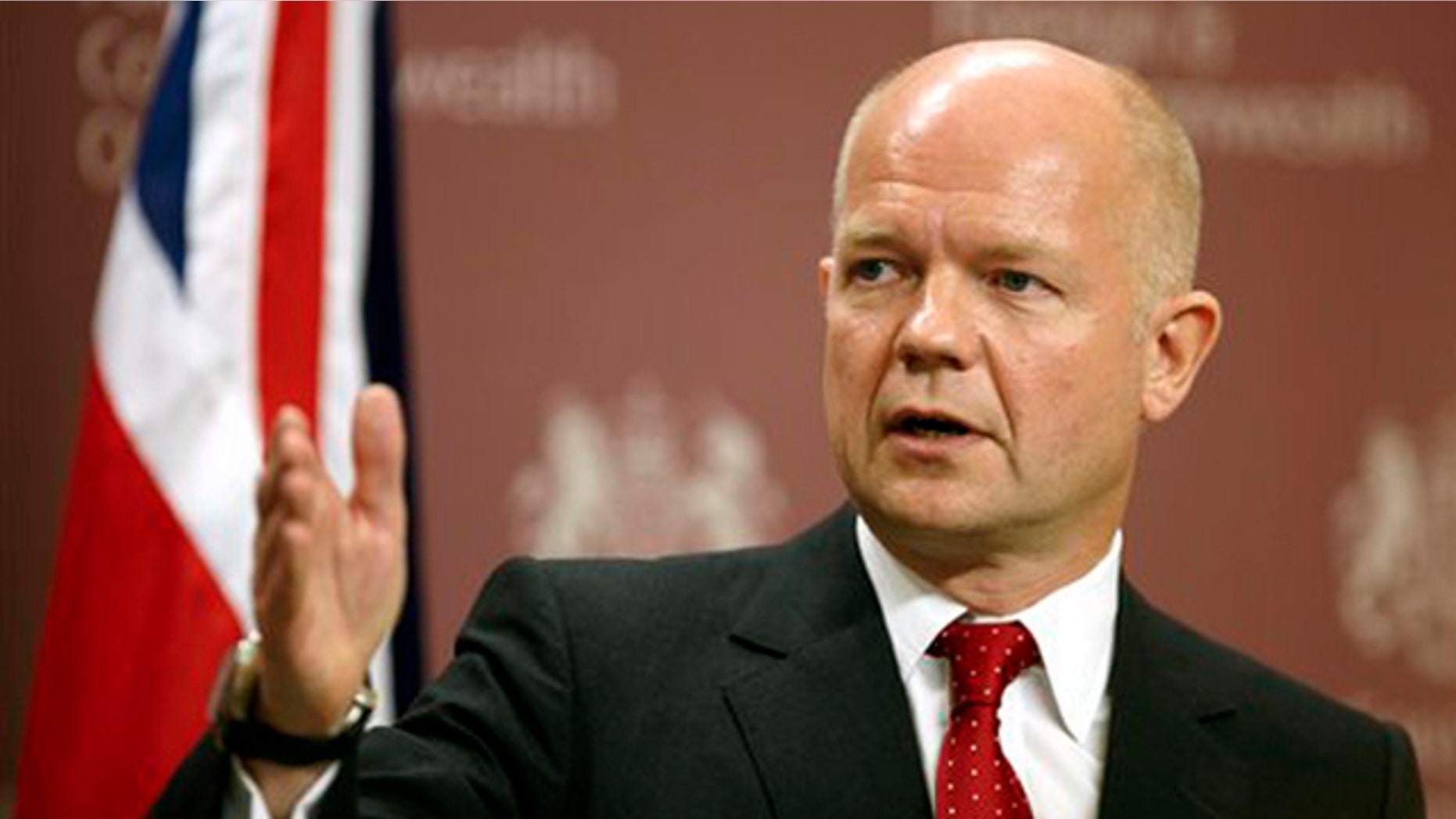 LONDON – LONDON -- Britain officially recognized Libya's opposition governing council Wednesday, and invited it to appoint an envoy in London after expelling Muammar Qaddafi's remaining diplomats.
Foreign Secretary William Hague said Britain recognized and would deal with the Benghazi-based Transitional National Council (TNC) as the "sole governmental authority in Libya."
"In line with that decision we summoned the Libyan charge d'affaires to the Foreign Office today [Wednesday] and informed him that he and the other regime diplomats from the Qaddafi regime must leave the UK," Hague said. "We no longer recognize them as the representatives of the Libyan government."
Hague praised the TNC for its commitment to "a more open and democratic Libya," which he said stood in stark contrast to the brutality shown by Qaddafi's Tripoli regime.
Hague said the TNC would be invited to appoint an envoy to London and take over the embassy building. Britain would also unfreeze Libyan oil assets to assist the rebels.
Hague said Britain's military mission in Libya would continue "for as long as its takes," and what it was doing was "necessary, legal and right."
Britain has no representation in Tripoli, while a Foreign Office special representative is based in the rebel stronghold Benghazi in the east of the country. Prime Minister David Cameron invited the TNC to open a representative office in London in May.
Hague also reiterated the current British government's fury over the freeing of convicted Lockerbie bomber Abdel Baset al Megrahi, after he was pictured at a rally in support of Ghadafi.
Hague scathingly described the medical advice that led to the 59 year old's release from a Scottish jail on compassionate grounds as "pretty worthless."
"The appearance of Mr. al Megrahi on our television screens is a further reminder that a great mistake was made when he was released. This was absolutely the wrong thing to do," said Hague.
Two hundred and fifty-nine people, mostly Americans, died aboard Pan Am Flight 103 when a bomb exploded aboard the Boeing 747 in December 1988. A further 11 people were killed on the ground as the debris fell around the Scottish town of Lockerbie.
Libyan Megrahi was sentenced to life in a Scottish prison for the bombing but was released in 2009 on health grounds, amid controversy. Officials believed at the time that he had just three months to live.