London double-decker bus crashes into store, injuring at least 10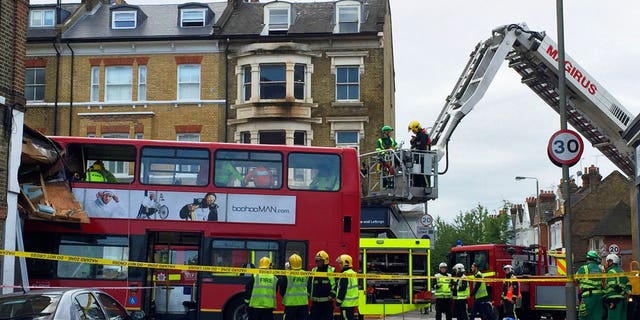 At least 10 people were injured Thursday when a double-decker bus plowed into a London shop on a busy street, British emergency services said.
The red double-decker crashed into the kitchen shop in Lavender Hill, near the Clapham Junction train station in southwest London, just before 7 a.m., Sky News reported. The bus was heading to Waterloo station when it veered off its route.
Passengers and pedestrians said there was shouting, smoke and "lots of blood" moments after the crash.
"I noticed the bus drifting. I heard a smash and saw the roof of the shop going through [the bus] from the front left. It went to the fourth or fifth row," Andrew Matthews, a passenger on the bus, recalled to Sky News.
He added: "I wedged myself in, bracing myself. As soon as the bus came to a stop there was yelling, screaming. I noticed a lady wedged in the front right-hand side. She was screaming for help. There was a lot of blood."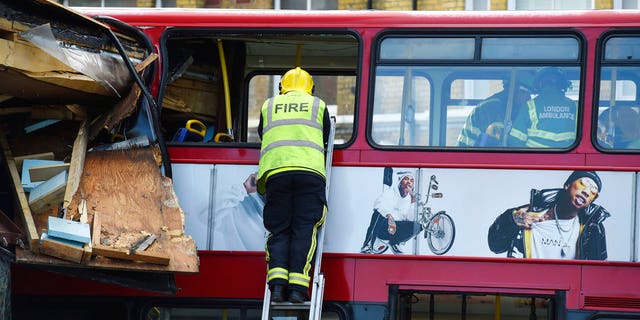 At least 10 people were treated by paramedics at the scene while firefighters rescued two people who were trapped on the upper deck of the vehicle.
It's unclear what caused the crash. Passenger Amy Mullineux said the driver told her that he "blacked out before the bus hit the shop. He doesn't remember hitting anything."
The bus driver was taken to a hospital.
The Associated Press contributed to this report.