Light at end of tunnel? Puerto Rico power agency reaches debt restructuring agreement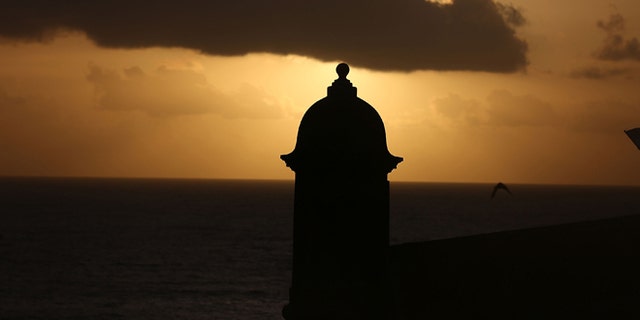 SAN JUAN, Puerto Rico (AP) – Puerto Rico's power company became the U.S. territory's first debt-ridden agency to reach a key restructuring deal with investors.
The agreement forgives a portion of its $9 billion debt and would boost the company's liquidity amid a deep economic crisis, officials said Thursday.
The Electric Power Authority, which is the largest U.S. public power utility, said the deal reached with 70 percent of those who hold the agency's debt means creditors and bond insurers will take a 15 percent loss to forgive $600 million in debt. The agreement, which ends more than a year of negotiations, also provides a five-year delay for more than $700 million in debt payments.
"This was the main step we needed so we could move forward," Javier Quintana, the company's executive director, said in a phone interview. "We have made significant progress with our creditors."
The announcement comes as Puerto Rico seeks access to local or federal bankruptcy laws that will allow it to restructure an overall $72 billion public debt load that the governor has said is unpayable.
Lisa Donahue, the power company's chief restructuring officer, said that a bankruptcy mechanism would make it easier to restructure the agency's debt. She noted that no agreement has been reached yet with the investors that hold the remaining 30 percent of debt.
"There's a big risk we might not be able to find them or convince them," she said by phone. "Not all of them have been identified. That's part of our challenge."
Quintana said the majority of those investors are individual bondholders not represented by any company, although he said a small percentage are hedge funds, which overall hold up to $1.2 billion of the power company's debt.
The power company expects to make a $302 million debt payment due Jan. 1 with help from $115 million that the bondholders and insurers have pledged to loan back to boost liquidity. But Donahue said the company will not have enough cash to meet a $417 million payment due in July if it does not reach a deal with the remaining investors.
The deal reached late Wednesday requires approval of new laws by legislators, who are expected to reconvene in January. The deal also means that monoline bond insurers, which were among the last holdouts during negotiations, will put up $462 million as reserve during an upcoming bond emission. That money will be used to help modernize the power company and increase its reliance on cleaner, more efficient fuel, Donahue said. The company expects to invest $2.5 billion in the next 10 years.
The deal also calls for an increase in utility rates, but a final rate has not been decided yet. Power bills in Puerto Rico already average twice those in the U.S. mainland, and previous increases have stagnated growth and scared away potential investors as the island struggles through a nearly decade-long economic slump.