Liberated Iraq calls on Arab states to use oil as 'weapon' against U.S.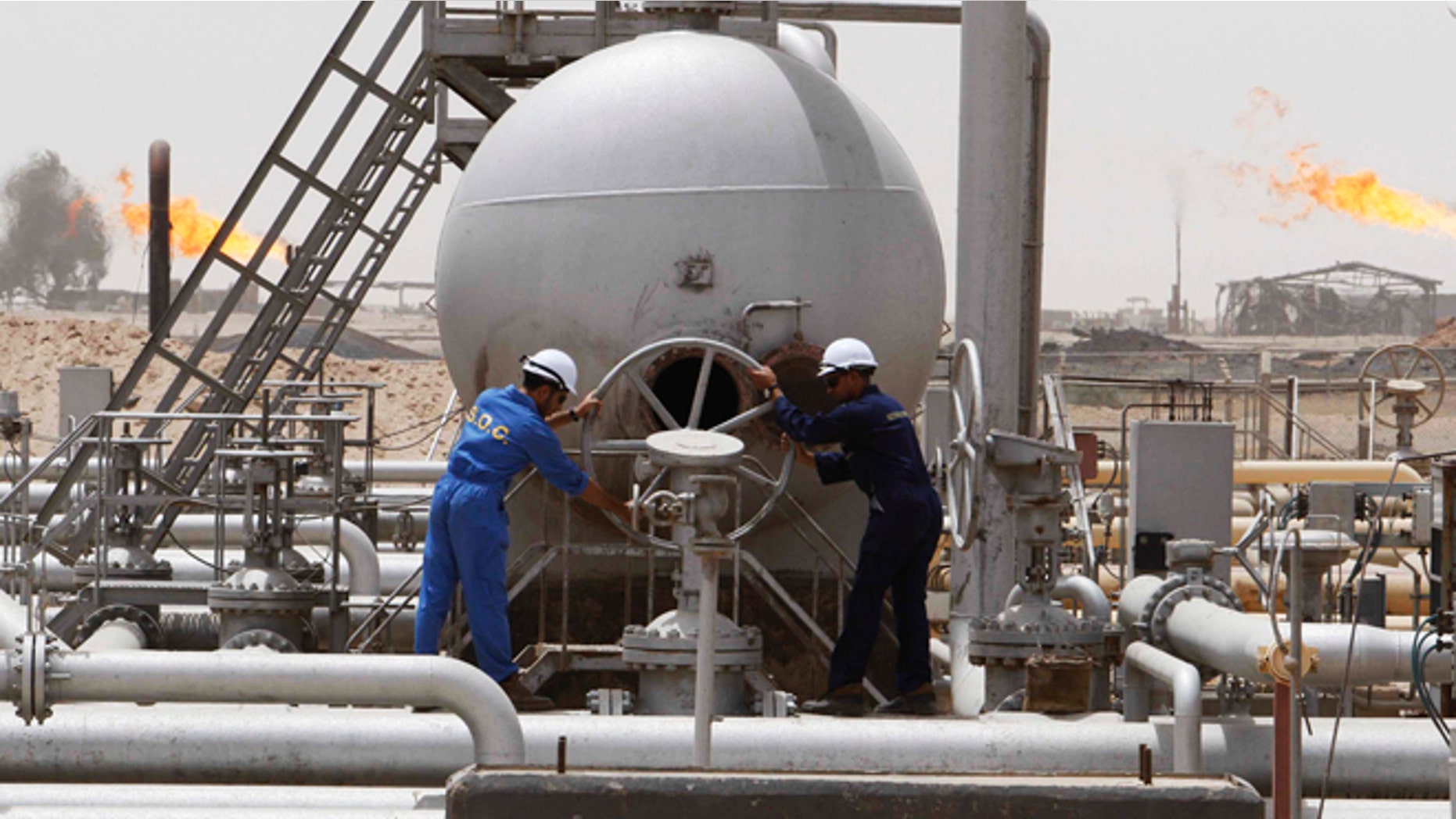 A top Iraqi diplomat urged Arab states to "use the weapon of oil" against the United States because of its alliance with Israel, raising more questions about the Middle Eastern nation's allegiance to the country that freed it from a ruthless dictatorship.
The shocking statement from a democratic government in power only after the U.S. and allies ousted murderous dictator Saddam Hussein in a costly and bloody war laid bare the Middle Eastern nation's true allegiance.
"Iraq will invite (Arab) ministers to use the weapon of oil, with the aim of asserting real pressure on the United States and whoever stands with Israel," Qais al-Azzawy told reporters in Cairo on Friday.
[pullquote]
"The economic weapon is the strongest one to be put into effect now, to assure of standing by the Palestinian people, in light of there being no military power that can stand in the face of Israel at the present time," he added.
The U.S. ousted Hussein, ending his bloody, 30-year reign in 2003 in the midst of a controversial and costly war. Nearly 4,500 American service members were killed and more than 32,000 wounded in a war that has cost U.S. taxpayers at least $750 billion. That figure could top $1 trillion given future health costs incurred by veterans injured in the fighting.
The oil-rich nation has by some measures the world's third-largest reserves and, along with Arab nations such as Saudi Arabia and Libya, provides the U.S. only about 13 percent of its oil, according to the Energy Information Administration. But Arab oil producers wield tremendous influence on world prices through OPEC.
Iraq is standing with Hamas and Palestinians in the ongoing strife between them and Israel. The fighting accelerated after Israel launched its operation "Pillar of Defense" last week, aimed at stopping frequent rocket attacks that rain down from Gaza. At least 422 rockets from Gaza have been fired at Israel, whose Iron Dome defense system has intercepted 130, according to the Israel Defense Forces said. The al-Qassam Brigade, Hamas' military arm, said on its Twitter feed that it had shot 527 projectiles at Israel in that time.
Iraqi Prime Minister Nouri al-Maliki has at times been critical of the U.S., and has in recent years raised alarms over his increasingly close relationship with Iran.
The sharp words from the Iraqi diplomat came just as Iraq released a commander of the Lebanese terror group Hezbollah, despite assurances to U.S. it would not do so.
Florida Rep. Gus Bilirakis, (R-Fla.), who sits on the House Foreign Affairs Committee, said the statement shows the U.S. must stand by Israel while working toward energy independence.
"As sirens sound over Israel, we must not forget the millions of Israelis who live under the constant threat of rocket attacks from Gaza. Israel's right to defend itself is fundamental, and U.S. policy must continue to support this," Bilirakis said. "I have long advocated for energy independence in the United States, and I firmly believe this to be more true now than ever before."