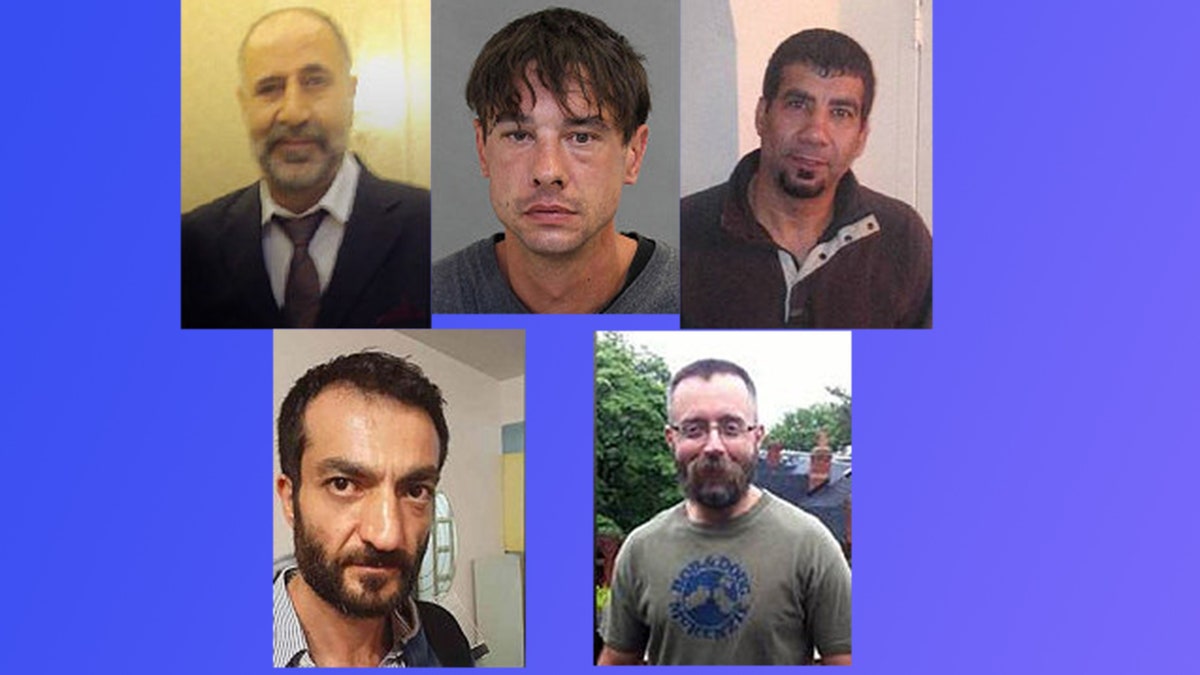 A former landscaper and shopping mall Santa Claus who police are calling an "alleged serial killer" is now suspected of murdering at least five people in the Toronto area -- and officials warn more victims could be found buried in backyard gardens and planters as the investigation rapidly expands.
Toronto Det. Sgt. Hank Idsinga said at a news conference Monday that the dismembered remains of at least three victims were found hidden in the bottom of large planters in the backyard of a Toronto home that Bruce McArthur, 66, used to store items for his landscaping business. Idsinga said the remains have not been identified.
"The city of Toronto has never seen anything like this," Idsinga said. "It is unprecedented and draining. He's an alleged serial killer and he's taken some steps to cover his tracks."
McArthur was charged Monday with first-degree murder in the deaths of three men, adding to two cases against him filed earlier. Police are searching about 30 properties where McArthur worked, Idsinga said, and he urged the man's customers to contact police.
"It encompasses more than the gay community. It encompasses the City of Toronto."
"We believe there are more remains at some of these properties that we are working to recover," Idsinga said. "We have seized quite a few planters from around the city and we will continue to do that. There are at least two sites that we do want to excavate where people might be buried."
McArthur was charged earlier this month with first-degree murder in the presumed deaths of Selim Esen and Andrew Kinsman, both reported missing from Toronto's gay village area at separate times last year.
Idsinga said Monday that McArthur has now also been charged in the deaths of Majeed Kayhan, 58; Soroush Marmudi, 50; and Dean Lisowick, 47.
Court documents viewed by the Toronto Star say police believe McArthur killed Kayhan -- an Afghan immigrant -- around Oct. 18, 2012, before he was reported missing by his son.
The documents added police believe Mahmudi, a painter, was killed around Aug. 15, 2015. He also was reported missing by family members, according to the newspaper.
Idsinga said Lisowick was an occupant of the shelter system who had not been reported missing. Police believe he was slain between May 2016 and July 2017, the Associated Press reported.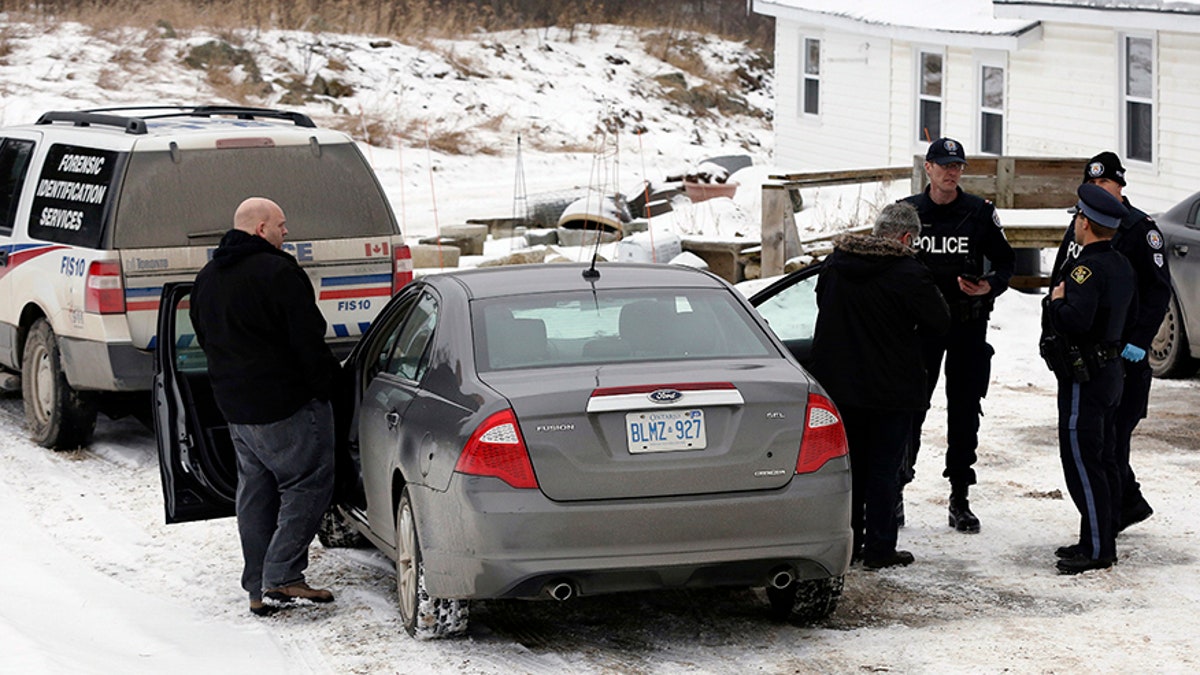 "It encompasses more than the gay community. It encompasses the City of Toronto," Idsinga said.
The Toronto Star said police have not yet provided any information about McArthur's ties to Esen and the newly-announced victims, or details about how the men were allegedly killed.
"We have to wait for DNA tests, and we have to get tests from the people who are outstanding and their family members before we can identify the remains," Idsinga said when asked if the three men were the remains found in the planters.
Idsinga previously said investigators have a "pretty good idea" of how Kinsmen and Esen died, the Toronto Sun reported.
Members of the LGBTQ community were pushing for answers last year in light of the disappearances of 44-year-old Esen and 49-year-old Kinsman. Officers investigated McArthur for months but could not make a definitive link to the disappearances until January, police said.
Idsinga has said McArthur had a sexual relationship with Kinsman.
"Everyone just feels sad and uneasy and I've been texting people all morning telling them to come over and meet up if they need to talk," a bartender at Woody's in the downtown Toronto area told the National Post. "The entire village has been affected by this because we're like one big family."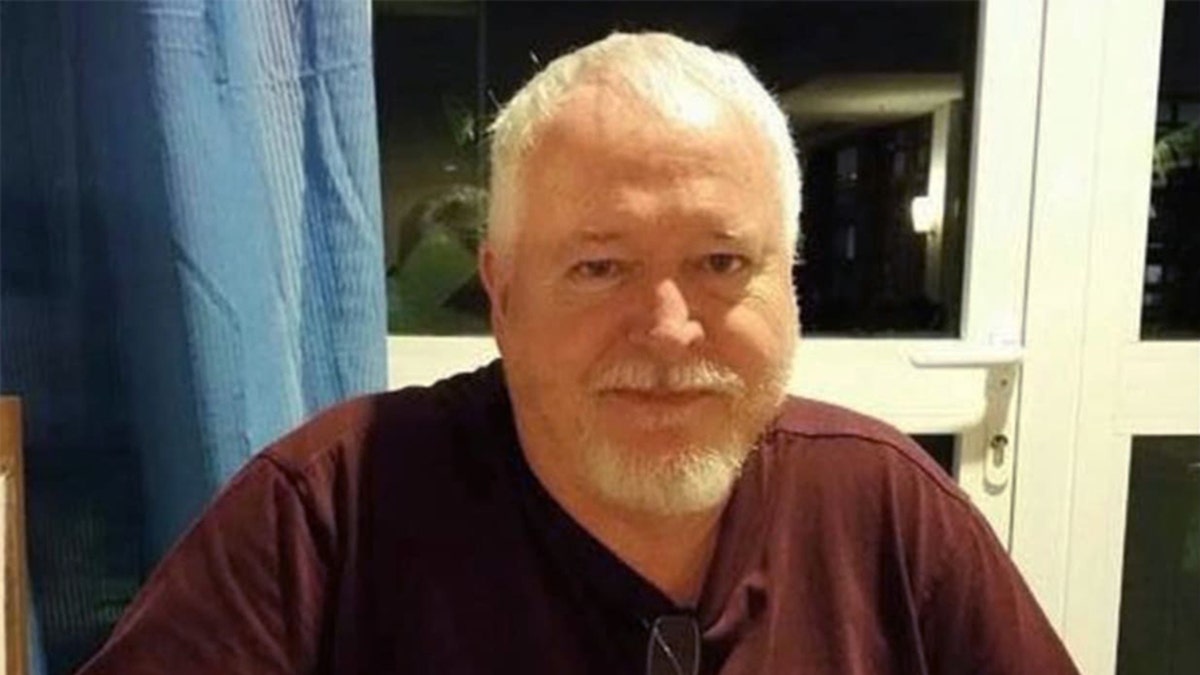 When police raided McArthur's Thorncliffe Park apartment on Jan. 18, they "kicked down the door" and found a man tied up on a bed, sources told the Toronto Sun.
"They cut him loose and checked him out medically," a police source told the newspaper. "He was OK."
McArthur was an active member on gay dating apps such as manjam and silverdaddies, using variations of "silverfox" for his aliases, the CBC reported.
The news agency, citing The Globe and Mail, said McArthur also had a profile on a fetish dating site in which he asked to be contacted by "submissive men of all ages."
Peter Sgromo told The Associated Press that he had a violent sexual encounter with McArthur last April in McArthur's van after they met for drinks in Toronto's gay village. He said that he has known McArthur for more than a decade and that an ex-partner went to a support group for gay fathers with McArthur.
After leaving the bar, Sgromo said they kissed before McArthur led him to the back of his empty van where they started to undress. He said McArthur grabbed his neck and twisted it violently downward.
"He was seconds away from snapping it. I really thought my neck was going to be snapped the way he twisted it," Sgromo said.
Sgromo said he grabbed McArthur's elbow and ended the encounter. He said he never heard from McArthur again.
He didn't report the incident to police, but after learning of McArthur's arrest he talked to an investigator.
"I'm shocked but I'm not surprised," Sgromo said.
McArthur appeared in court Monday and will remain in custody until his next appearance on Feb. 14, the Toronto Sun reported.
In addition to working as a self-employed landscaper, McArthur allegedly also worked as a Santa Claus at the Agincourt Mall in Toronto, the Global News reported.
McArthur appears to have run into money problems in the past as he declared bankruptcy in 1999, according to the CBC.
He also was handed a two year conditional sentence for assault in 2003 after attacking a man with a metal pipe in Toronto in 2001, the CBC reported.
The Associated Press contributed to this report.