Knife attack on German bus results in multiple injuries, reports say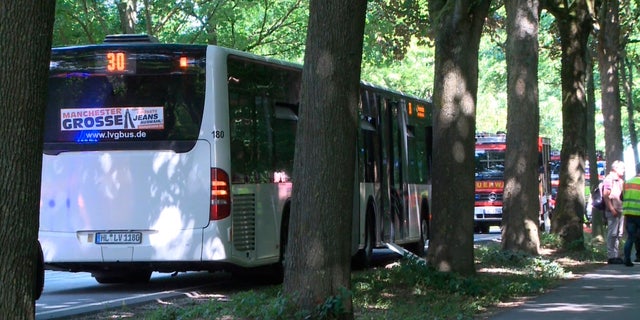 Nine people were injured -- including one seriously -- when a knife-wielding man attacked a bus full of commuters in the northern German city of Luebeck, officials said.
The suspected assailant, overpowered by police, was in custody, authorities said.
Police identified the suspect as a 34-year-old German citizen with no indications of political radicalization or terrorist background. The suspect's name has not been released.
"The background to this act is completely unclear," Luebeck prosecutor Ulla Hingst told local media. "We are investigating in all directions. We cannot currently rule anything out."
There was no immediate information on why the assailant attacked the city bus in Luebeck, which is about 44 miles northeast of Hamburg near the Baltic coast.
The attack took place around 1:45 p.m. local time.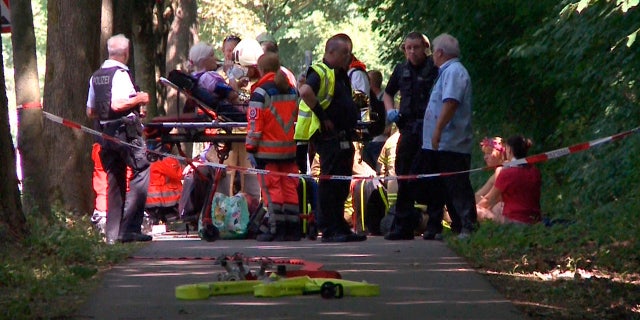 Hingst said the weapon used was apparently a knife, but that it was still under investigation. She said police are also investigating a backpack left behind on the bus as precaution, adding that it wasn't clear whether it belonged to the suspect, but said there had been reports of smoke coming out of it.
A witness told Luebecker Nachricheten the bus was full of passengers when the assailant dropped his backpack and started attacking people with what appeared to be a kitchen knife.
"The passengers jumped out of the bus and screamed," another eyewitness told LN. "It was terrible, and then the injured were taken away."
Schleswig-Holstein's state interior minister, Hans-Joachim Grote, said his information was that nine people were injured — six with the knife, two passengers who fell and the driver, who was punched.
Police said in a statement released at the same time that one of the injured was seriously hurt, but said the total number of injured wasn't initially clear.
The bus was traveling from Luebeck to the neighboring seaside resort of Travemuende, where an annual regatta, the Travemuender Woche, was opening later Friday.
Grote said, at present, authorities believe security for the regatta is sufficient.
The Associated Press contributed to this report.