Kim Wall's killer won't appeal murder conviction
The twisted Danish inventor found guilty of the brutal torture, murder and dismemberment of journalist Kim Wall aboard his homemade submarine will not appeal his murder conviction, prosecutors said Monday.
The State Prosecutor of Copenhagen said that Peter Madsen's defense team has only appealed against the life sentenced he received last month.
"The prosecution calls for the sentence of lifetime in prison given by the City Court to be upheld. Peter Madsen is appealing for a milder sentence. The appeal case will exclusively be concerned with determination of sentence and not the verdict," the prosecutor's office said.
Madsen, 47, was found guilty April 25 of Wall's murder, sexual assault and defilement after the city found the inventor didn't give "a trustworthy" explanation.
KIM WALL KILLER PETER MADSEN SENTENCED TO LIFE IN PRISON
Judge Anette Burkoe added it was the court's opinion that Madsen "dismembered the body to conceal the evidence from the crime he had committed."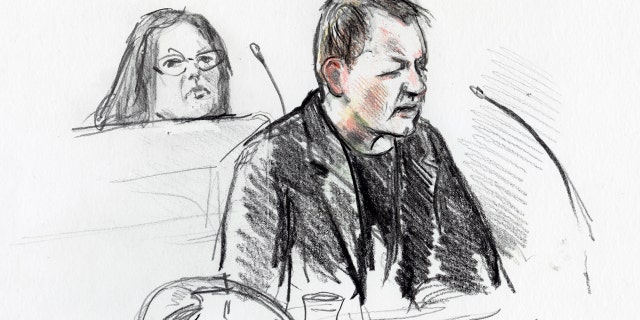 The defense said at the time it would appeal, but didn't specify whether it was disputing Madsen's guilt or the sentence. No date for the appeal has been set.
Madsen is the 15th person in 10 years to receive a life sentence in Denmark, according to The Local.