Kim Jong Un's rocket scientist behind North Korea's missile program revealed
The rocket scientist who could help launch World War III was "plucked from obscurity" by North Korean dictator Kim Jong Un and has risen in the rogue regime due to his efficiency at achieving Pyongyang's deadly aims.
Kim Jong Sik caught Kim's attention after he helped successfully launch an Unha-3 rocket in December 2012, Michael Madden, director of North Korea Leadership Watch and contributor for 38 North told Fox News on Wednesday. The scientist, who's now often pictured with the dictator and donning the military uniform of a general, got credit for the launch after identifying mistakes in the failed April 2012 attempt. It's unclear if Kim Jong Sik spent any time in the military before his rapid rise.
"He moved from being a mid-level at a space [operations center] who floated up the North Korean authority ladder after the 2012 launch," Madden said, adding that he's "more than a name on a list of officials."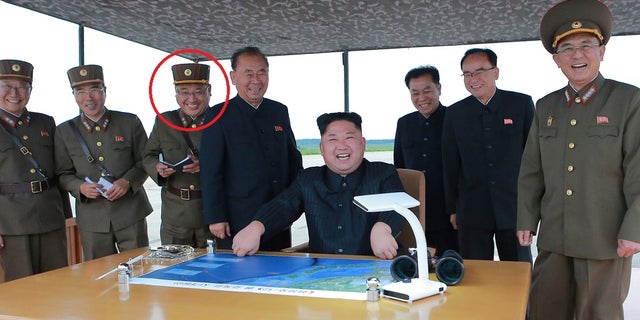 Few details are known about Kim Jong Sik, but Madden described the shadowy scientist as a "key figure" behind North Korea's missile successes -- including its two intercontinental ballistic missile launches in July.
MILLIONS OF AMERICAN LIVES COULD BE AT STAKE AS NORTH KOREA THREATENS TO ATTACK POWER GRID
"He is a guy who has his current job and rose to prominence by fixing and identifying mistakes while developing missiles," Madden told Fox News.
Madden added the rocket scientist was already on Kim's radar because there's a small population of aeronautics in North Korea.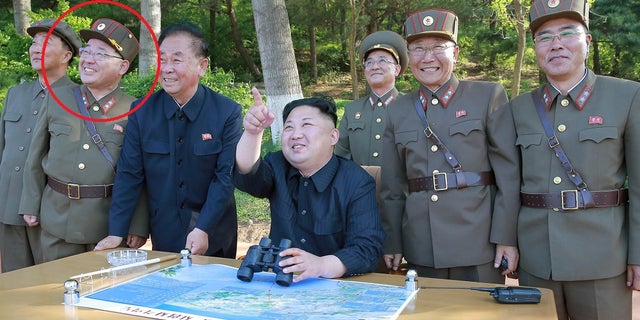 The addition of Kim Jong Sik, who was "plucked from obscurity," could explain the huge strides the volatile regime has made in its nuclear and missile programs since Kim Jong Un rose to power following his father's death in 2011. North Korea claimed it detonated a hydrogen bomb on Sunday, but experts have not independently confirmed the device.
NORTH KOREA MOUNTAIN USED AS NUCLEAR TEST SITE AT RISK OF COLLAPSING, CHINESE SCIENTIST SAYS
Madden said Kim Jong Sik is believed to be in his 50s and is one of several people who holds the deputy director title – a position that holds more power than some "senior" officials. He added the scientist "has a lot of power in personnel and policy making."
"Kim Jong Sik is someone that might end up serving higher office in North Korea -- at some point -- based on his trajectory of his career," Madden said.
The North Korean leader has promoted the rocket scientist based on his achievements – not because of family ties. Madden described Kim Jong Un more of a "micromanager" than his father who knows when to bring outside people to investigate problems.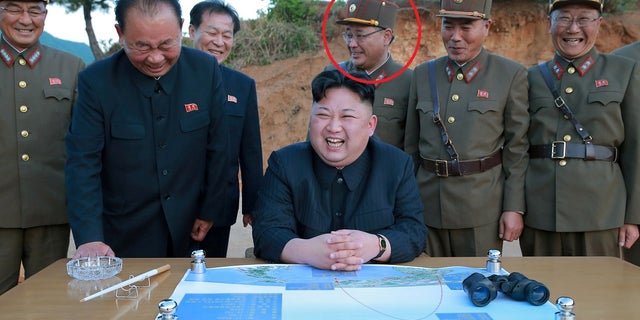 "[Kim Jong Un] is aware of certain deficiencies and strength. He knows problems and knows ways to solve them by introducing people to help," Madden said, adding that this is "natural for any political system."
Kim Jong Un also reportedly handpicked two other men -- Ri Pyong Chol and Jong Chang Ha -- to lead the missile program with Kim Jong Sik, Reuters reported.
"Kim Jong Un is raising a new generation of people separate from his father's key aides," a South Korean official told Reuters.
KIM JONG UN'S NORTH KOREA: BRINGING THE WORLD TO THE BRINK
North Korea, known for their "gift packages" threats, often claims it is just steps away from achieving nuclear and missile capabilities, including shrinking down warheads to fit into ICBMs -- a task it has spent decades to perfect. Madden said the rogue regime is "basically in the final process" and could conclude and finalize this development in a year or two.
The Associated Press contributed to this report.