Kidney transplant patient wins deportation case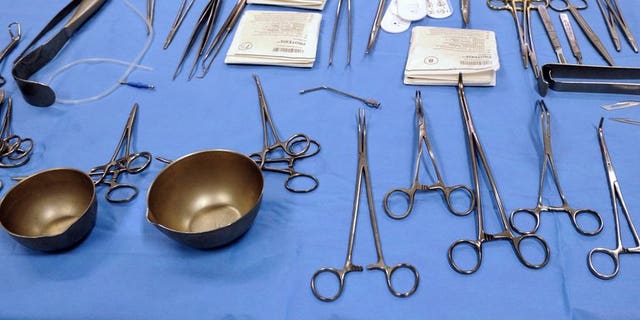 LONDON (AFP) – A Nigerian kidney transplant patient who won celebrity support from actor Colin Firth has secured the right to remain in Britain after arguing she would die within weeks if deported to her home country.
Roseline Akhalu, 49, came to Britain to study at Leeds University in 2004 but was diagnosed with kidney failure after her arrival.
She received a successful kidney transplant in 2009 but needs immunosuppressant drugs to keep her alive, along with regular medical checks.
The government refused her permission to stay, but she won an appeal in November. Home secretary Theresa May took further legal action against that ruling, arguing her medical care should be Nigeria's responsibility.
The High Court on Friday upheld the previous tribunal's decision that she should be allowed to stay because of her "exceptional" circumstances.
Akhalu's Leeds community rallied round to campaign for her to be allowed to stay, and Hollywood star Firth added his voice last year, saying: "Our home secretary has effectively condemned an innocent woman to death."
Akhalu, represented in court by Public Interest Lawyers, argued she had no chance of being able to afford the drugs she needs in Nigeria.
Following Friday's judgement, Akhalu said: "Thank you everybody for the support, for the prayers, for the publicity, for everything.
"Hopefully the UK Border Agency will let matters rest at this stage."
The Home Office said it was considering whether to seek permission to appeal the High Court's decision.