Kia Becomes The Next Auto Giant To Set Up Shop In Booming Mexico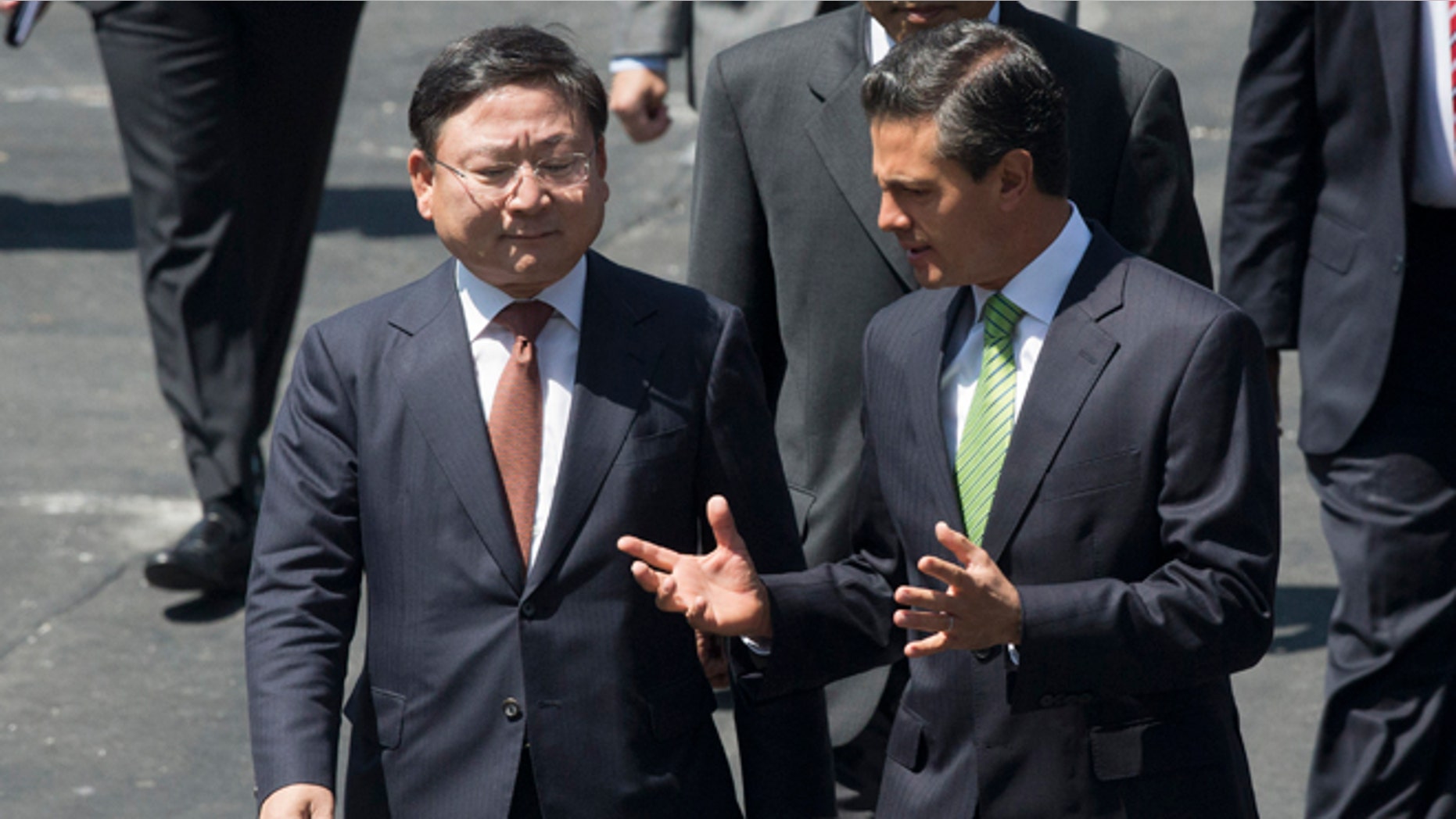 MEXICO CITY – The South Korean car company Kia became the latest automotive business to expand its operations into the Mexican market, after it announced Wednesday it will invest more than $1 billion to build a factory in northern Mexico that is expected to begin production in 2016.
Kia announced that it plans to build its facility in the northern state of Nuevo León, near Mexico's border with Texas, and that upon completion the plant will likely churn out around 300,000 cars a year.
Kia's announcement follows several by other car companies planning to expand or build new factories in Mexico.
Last month, Germany's BMW said it will spend $1 billion to build a new luxury car factory in San Luis Potosí state that will start production in 2019 as part of an effort to expand the company's presence in the United States. BMW's announcement came a week after Daimler and Renault-Nissan said they would spend $1.6 billion on a factory in Mexico to make premium compact cars for the Infiniti and Mercedes brands.
Volkswagen has a facility in Mexico covering more than 1.1 square miles, employing nearly 16,000 people and producing more than 500,000 vehicles a year. Chrysler builds Hemi engines and Ram pickups in Saltillo, the capital of the Mexican border state of Coahuila, and General Motors builds Silverado trucks in the state of Guanajuato, northwest of Mexico City.
Kia vice chairman Lee Hyoung-Keun said this will be the company's first car factory in Mexico. Kia has five others car factories outside South Korea.
"Mexico has acquired unique experience during its integration into global value chains, especially in the automotive industry," Mexican President Enrique Peña Nieto said Wednesday when announcing the new Kia assembly plant.
In the last decade, Mexico has emerged as the world's fourth largest automobile exporter, behind only Germany, Japan and Korea, and earlier this year the country eclipsed Japan as the biggest exporter of cars to the world's largest market, the United States.
"Investors see Mexico as an export platform with access to the United States," Eric Farnsworth, the Vice President at the Council of the Americas in Washington D.C., told Fox News Latino back in June.
Auto manufacturers from around the world are drawn to the country because of its proximity to the U.S. as well as cheap labor. According to previous FNL reporting, workers are paid as little as one-sixth what their counterparts in the U.S. make.
The Associated Press contributed to this report.
Follow us on twitter.com/foxnewslatino
Like us at facebook.com/foxnewslatino