Kerry, Arab League envoy call for conference on Syrian transitional government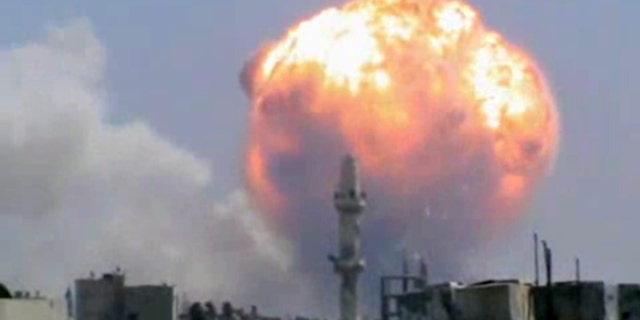 LONDON – U.S. Secretary of State John Kerry and the U.N-Arab League envoy for Syria say an international conference to set up a Syrian transitional government must be organized urgently and held as soon as possible.
Kerry and envoy Lakdhar Brahimi (LAHK'-dar bra-HEE'-mee) spoke Monday after meeting at the residence of the U.S. Ambassador to Britain.
Kerry says it's imperative to get the so-called "Geneva II" conference organized by a mid-November target the United Nations has set.
Brahimi says he'll travel to the Middle East this week to see representatives of all sides to try to plan and set a specific date for the meeting.
Kerry is in London on the last stop of a an extended two-week overseas trip that has also taken him to Japan, Indonesia, Brunei, Malaysia and Afghanistan.