Judge Allows Aaron Hernandez To Skip Pre-Trial Murder Hearing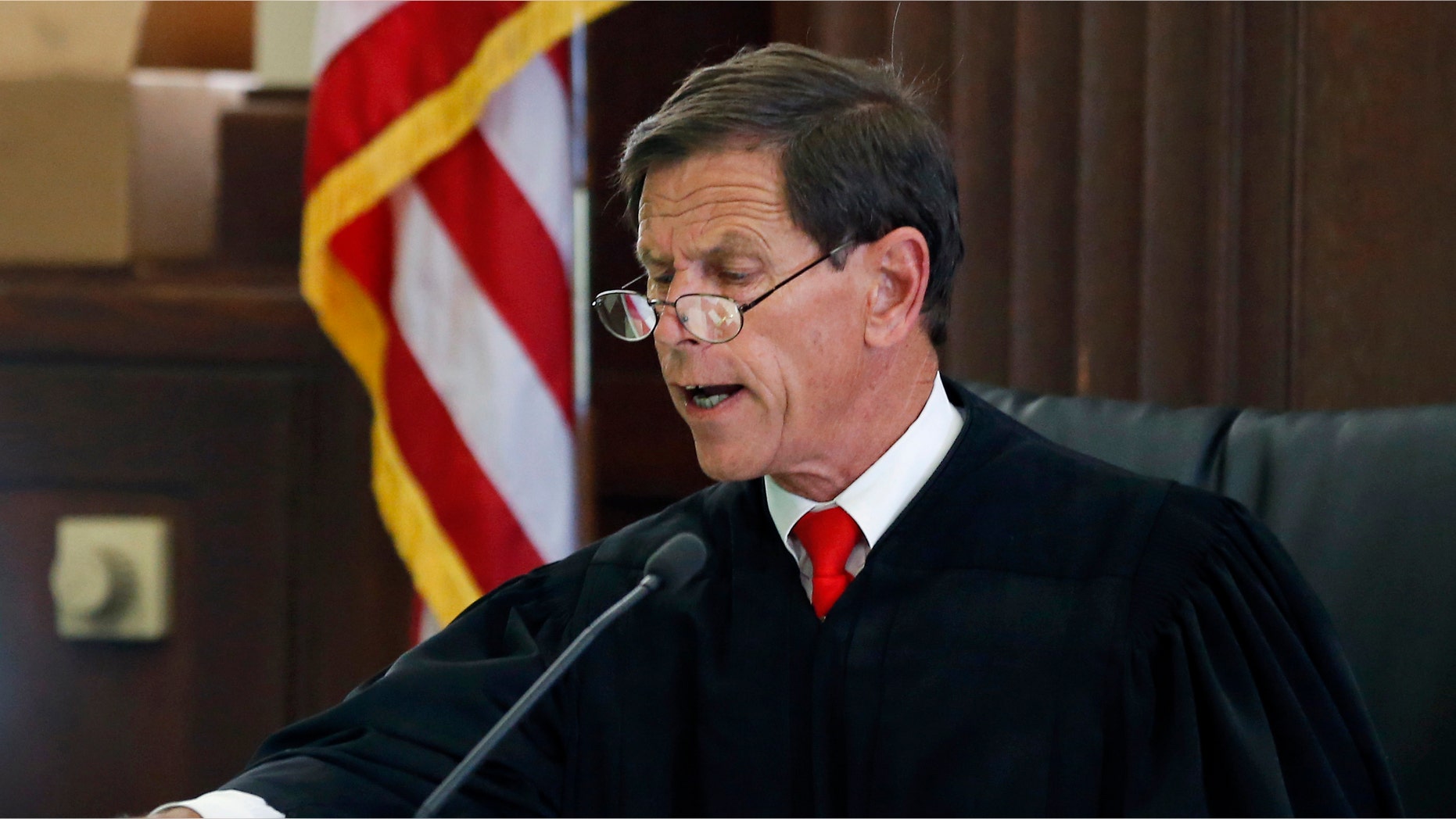 Former New England Patriots player Aaron Hernandez was allowed to skip a pre-trial hearing Thursday in his Boston double homicide case after his defense team asked the judge to waive his appearance.
The hearing, at the Suffolk County Superior Court, consisted mainly of both sides conferring at length with the judge out of hearing range from the courtroom audience.
At the same time, prosecutors said they had submitted all the evidence required.
"All mandatory discovery has been turned over to the court," said Suffolk County Assistant District Attorney Patrick Haggan, according to Reuters.
Hernandez, who was recently transferred to a Boston jail to be closer to his lawyers, is next due to appear in court on the Boston murder charges on Oct. 21. The two sides are expected to discuss evidence suppression and other pre-trial issues in preparation for a May 28 trial.
Hernandez has pleaded not guilty to murder in the deaths of Daniel de Abreu and Safiro Furtado after one of the Boston men apparently spilled a drink on him in a nightclub.
Hernandez also pleaded not guilty to a murder charge in the 2013 slaying of Odin Lloyd, a semi-professional football player whose bullet-ridden body was found in an industrial park near his North Attleborough home. Lloyd had been dating the sister of Hernandez's fiancee.
The trial in that case is scheduled for October.
In the Boston case, prosecutors say Hernandez and a friend found the two victims in their car at a red light sometime after the nightclub encounter. Hernandez fired at least five shots into the car, killing the two men and injuring a third, investigators said.
The Boston killings came about six weeks before Hernandez signed a five-year, $40 million contract with the Patriots, who have since released him.
Based on reporting by The Associated Press.
Follow us on twitter.com/foxnewslatino
Like us at facebook.com/foxnewslatino