Japan says armed Chinese coast guard ship violates its waters off disputed islands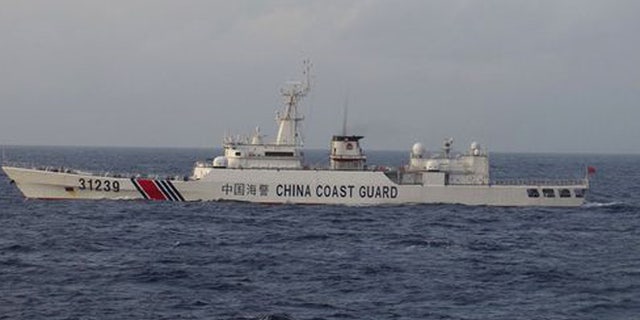 TOKYO – Japanese authorities say an armed Chinese coast guard vessel has for the first time entered its territorial waters off islands claimed by both countries.
Japan's coast guard says the ship, armed with what appeared to be four gun turrets, was one of three Chinese coast guard vessels spotted Saturday inside Japanese waters in the East China Sea. It was the only one that was armed.
Chinese vessels regularly sail around the disputed islands, known as the Senkaku in Japanese and the Diaoyu in Chinese. But Japan's coast guard said it was the first time an armed Chinese vessel had been sighted in Japanese waters.
The vessels have since left the area.
The armed ship also was spotted Tuesday, but Japan said it didn't infiltrate Japanese waters at the time.